Due to the Covid-19 pandemic, recent graduates have been faced with an even more daunting job search than they previously anticipated due to dramatic changes in the economy and everyday life. Despite the volatile career landscape, Georgia Tech Scheller College of Business undergraduate and MBA graduates have displayed a high level of resilience in the job market. Graduates have achieved a high percentage of job offers, pivoted when faced with rescinded offers, and relied on the tools and resources that they collected while at Scheller.
For Full-time MBA Spring 2020 graduates, 92 percent of those seeking employment were either employed or had a job offer three months past graduation. While the employment numbers are high three months following graduation, it wasn't always a smooth and easy path for every graduate.  
Peter Flaaen, a recent Full-time MBA graduate, received a full-time job offer from Delta Air Lines following his summer internship in 2019. Fast forward to May 2020, one week after his graduation, when his job offer was rescinded due to the Covid-19 pandemic. Instead of panicking, Flaaen reached out to Lauren Porter, his assigned Career Coach in the Jones MBA Career Center, and his mentor Dori Pap, Managing Director for the Institute for Leadership and Social Impact at Scheller, for guidance and advice.
"I had a lot more confidence heading into an even more ambiguous job market just because I knew that I had more people in my corner, people with their ears to the ground," said Flaaen. "I had our alumni network and the network of my peers that would really help me. I'm really thankful that all of this happened after I got my MBA because the level of confidence I had as a result of the program was just a night and day difference."
After reaching out to his mentors and his network, an opportunity with the Home Depot came to fruition. Flaaen is now the Manager of Product Management, Delivery Tracking & Reporting at the Home Depot. He cites both the tangibles and the intangibles that the Jones MBA Career Center offers as gamechangers when entering a job market – during a pandemic or not.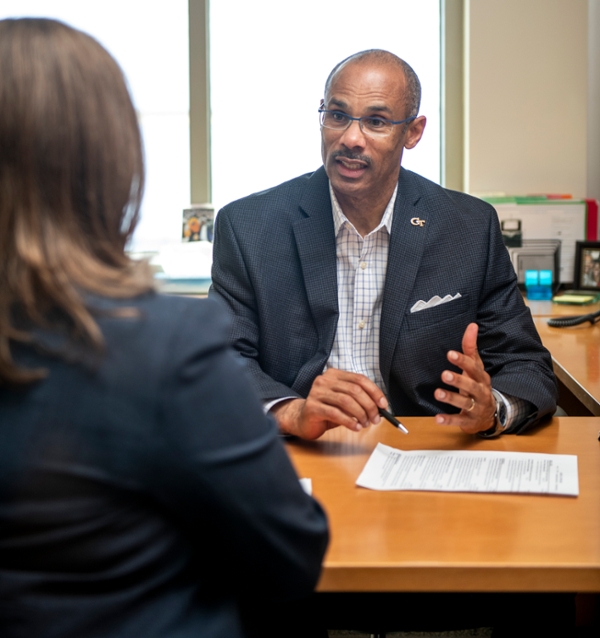 "Some of the tangibles the Jones MBA Career Center offered were the general process to follow when looking for a job and activation of your network," said Flaaen. "The intangibles I acquired were things like confidence and ways to find quick wins that keep you feeling resilient and encourage you to persist in the journey. I feel like one of the most important things was Lauren simply being available to answer a quick question or process a decision with me."
In addition to those resources, the Jones MBA Career Center also created playbooks for their students to cope with the Covid-19 crisis. One of the playbooks was directly targeted to students who experienced rescinded offers and the other covered how to approach virtual positions.
Another Scheller group that has experienced success is the Class of 2020 Undergraduate graduates. With an average starting salary of $69,946 and an average starting bonus of $7,709, 91 percent of undergraduates had job offers at graduation.
The Scheller Undergraduate program office offers a strong focus on career development. Resources include relaying internship and full-time opportunities directly to students while maintaining and updating a career knowledge bank of expert advice on 60+ career topics. Scheller undergraduate students also complete 14 hours of career development instruction. During Covid-19, students were directed to explore a wide variety of options including skills development, remote and micro-internships, and virtual presence updates.
For Hannah Sherrill and Gavin Lambert, two Scheller undergraduate students, summer took a different turn than expected after both experienced internship cancellations. Instead of allowing their circumstances to deter them, the two leaned into their networks and created meaningful summer opportunities for themselves.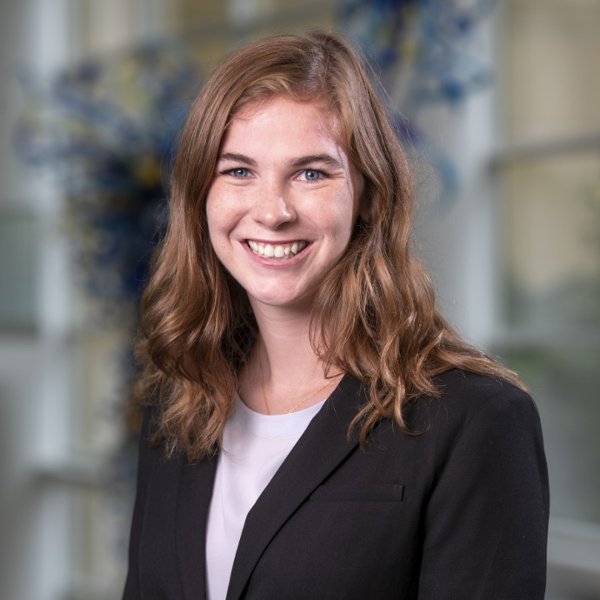 "This pandemic has served as an incredible lesson in resilience and innovation," said Sherrill. "I couldn't think of a better network of faculty, staff, and students to have by my side as I continue to adjust to this new normal."
Sherrill went to her professors, Professor Bill Todd and Professor Karie Davis-Nozemack, for guidance on what to do next, which turned into a whitepaper and translational research opportunity. Lambert reached out to individuals in his professional network and spent the summer working on a strategic plan for the Savannah Golf Championship's social and digital presence.
"The Scheller careers team does an incredible job fostering and maintaining relationships with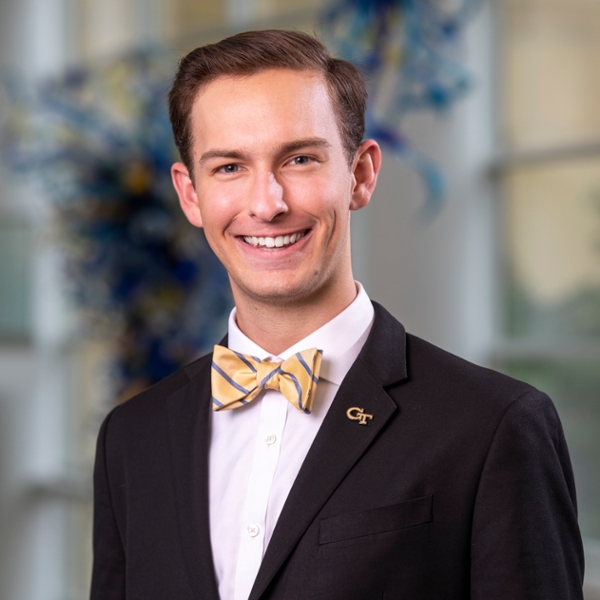 such a breadth of fantastic companies and connecting them with Scheller students," said Lambert. "I'm grateful to have been able to take advantage of the opportunities they provide, even in such a dynamic climate. If there was one common theme among their recommendations, it was to figure out how to thrive not in spite of this environment, but because of it, and that shaped my entire approach and eventual success going into the Covid-19 job market."
Scheller College of Business graduates leave Georgia Tech not only with a wide-reaching alumni network and incredible career-advancing resources, they leave resilient and successful, even during a pandemic.