Scheller College of Business doctoral candidate, Toschia M. Hogan, received The National Black MBA Association (NBMBAA) Atlanta Chapter Doctoral Scholarship on November 1, 2019.
The National Black MBA Association is a non‐profit organization founded in 1970 at the University of Chicago, dedicated to the enhancement and development of educational and economic empowerment for African Americans. The NBMBAA Atlanta Chapter awards $2,500 scholarships to deserving doctoral students who demonstrate academic excellence, strong communication skills, and leadership ability. Delta Airlines sponsored this year's award.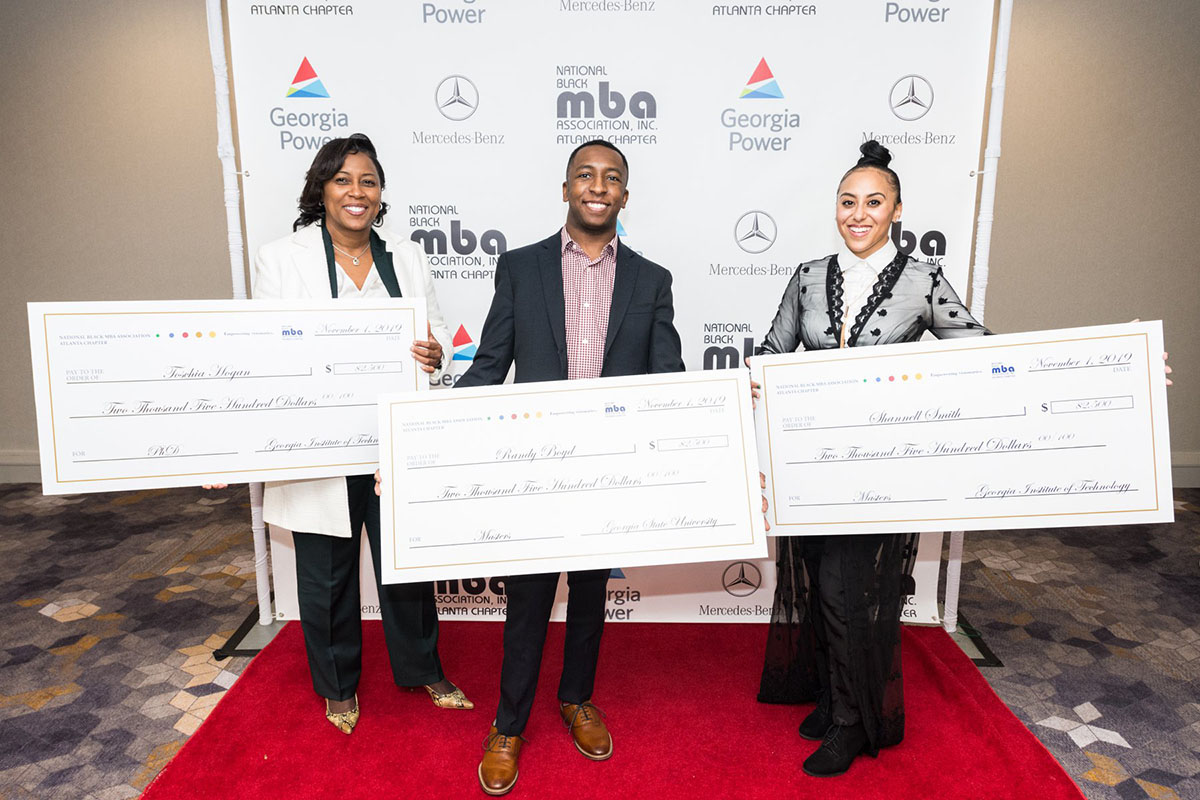 Dr. Dong Liu, Gregory J. Owens associate professor of Organizational Behavior, serves as her advisor in the program. He nominated her for the award and stated, "Toschia is well motivated and has demonstrated her strong passion for research, teaching, and service. She distinguishes herself by working on a number of novel research projects. For example, in her dissertation, she advances a new construct, courageous followership, and examines the interplay between courageous followership and contextual events from an unique event system theoretical perspective. Overall, she embodies the characteristics of a successful academic, maturity, persistence, and resilience. "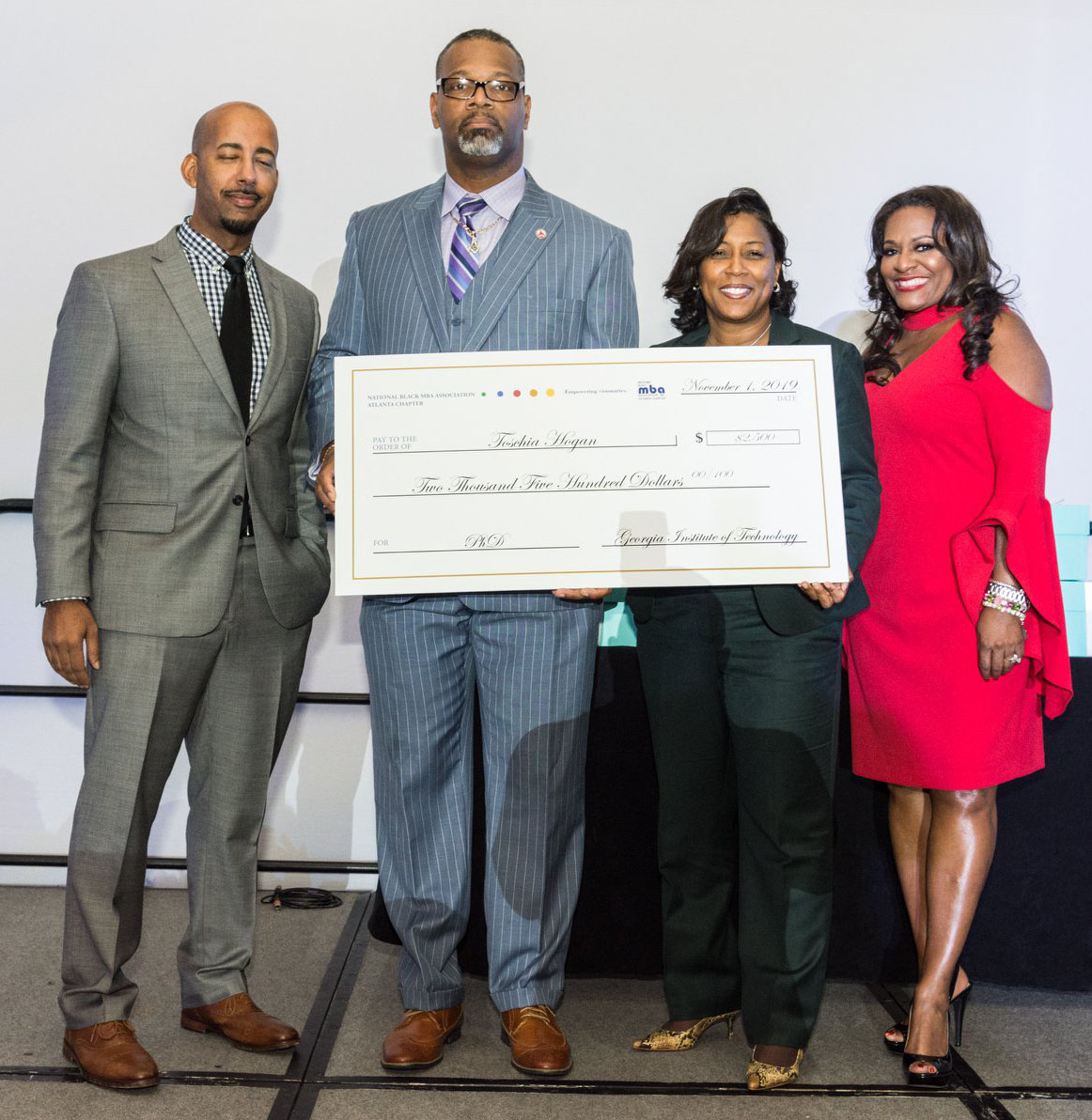 In addition to her contributions within the doctoral program, she is also active in the academic community. She has served as a reviewer for the Academy of Management, guest speaker at the Georgia Tech MBA Minority Recruiting Program, and co-chair and mentor for the KPMG Ph.D. Project's Minority Doctoral Student Association. "She always finds time to encourage, mentor, and support the next generation of leaders, "said Ursula Reynolds, Associate Director of Graduate Programs.
Toschia joins a list of past winners from the Scheller College of Business doctoral program. Past winners from the Ph.D. program include Operations Management graduate, Marcus Bellamy (2012, 2013 & 2014), now an assistant professor at Boston College and Marketing graduate Dionne Nickerson (2017 & 2018), now an assistant professor at Indiana University.