The Scheller MBA Team took 2nd place at the Race and Case Competition in Denver, Colorado. The event is hosted by the Daniels College of Business (University of Denver) and provides a unique experience as a premier business ethics case competition combined with an alpine ski challenge.
Scheller 2nd year Full-time MBA students Ross Smith, Stephen Solomon, Robert Venturo, and team captain Christi King competed against teams from across the country such as the University of Chicago, Arizona State University, and University of Pittsburgh and worked on creating opportunities to allow Western Union to accelerate its growth potential in the global money transfer business.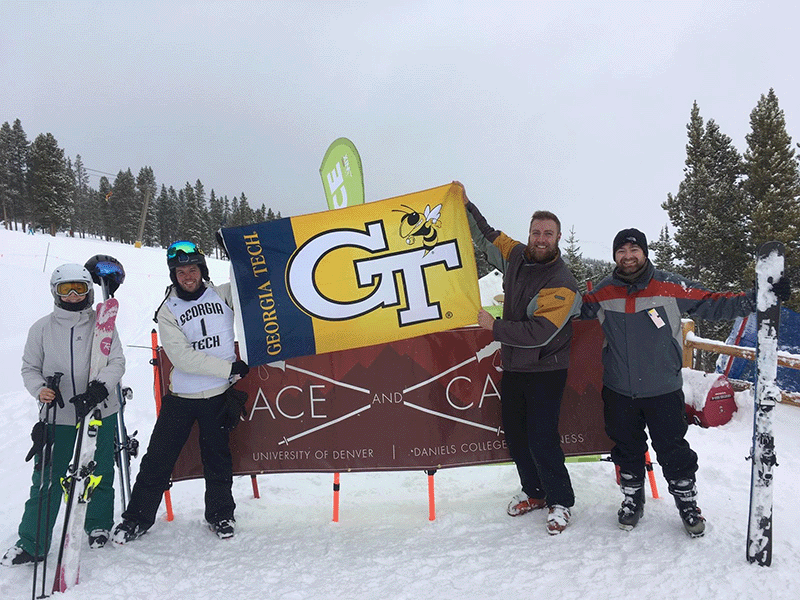 The team agreed that MBA courses such as the core finance, legal and ethics, product planning, service operations, and TI:GER were pivotal to the team's success in the case. For this case, the teams focused heavily on product development and industry exploration for Western Union. "We did financial analysis to identify the revenue/financial outlook of our recommendations. Additionally, the case heavily focused on the ethical implications of our recommendation," said captain Christi King.
The event also featured an alpine ski/snowboarding event in the Rocky Mountains that made the case competition unique. The team was able to hit the slopes the day after the case competition, where they raced down the mountain to record their fastest member's individual downhill ski time. The team walked away with $3,000 and memories from a great weekend in the Rockies.