On this episode of The Intersection our host, first-year MBA student Jasmine Howard, talks to four of Scheller's six second year full-time MBA students that interned at Nike this past summer.
Steven Kviklys and Christie King spent their summers in Oregon as Graduate Operations Interns. Steven was able to use the tools he learned in his Supply Chain Modeling class including the News Vendor Model to successfully plan Nike's capacity in their footwear factories for the next season. Christie was tasked with converting the many channels of information Nike had for submitting chargebacks into usable data tables so Nike could easily see what went wrong and where.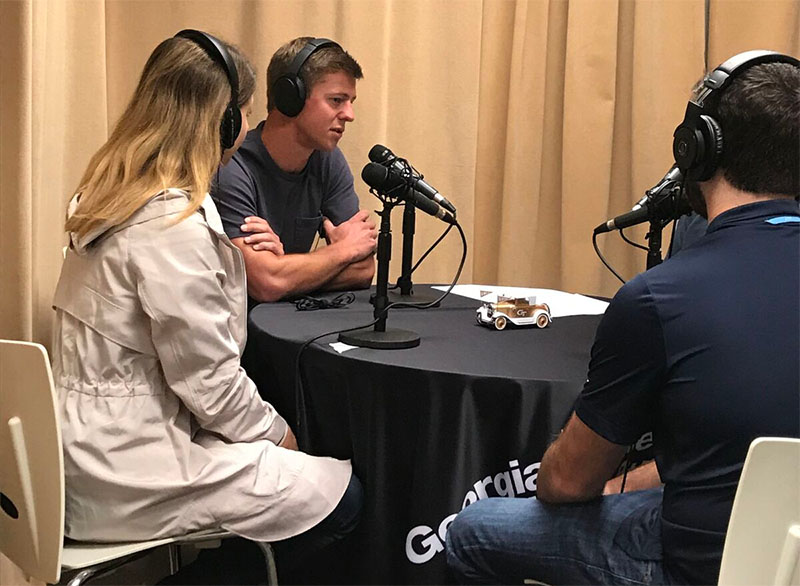 Ross Smith and Joshua Partridge, both double jackets (both received undergraduate degrees from Georgia Tech and will be completing their graduate degrees next spring), interned closer to Scheller in Memphis, TN at Nike's largest distribution center worldwide. Josh used what he learned in his Big Data Analytics class to help Nike optimize their labor force, while Ross was helping Nike configure their Warehouse Management System to increase throughput and reduce costs.
Listen to this episode of The Intersection to hear more about Scheller College of Business's TI:GER Program, International Practicums, and Career Services as well as to find out more about what our Nike Interns did this summer, who brought home 50 pairs of shoes, and how Scheller helped them succeed.