The slate of destinations for the 2019 MBA International Practicum featured an exciting new option for students: South Africa. The South Africa course was co-sponsored by the Ray C. Anderson Center for Sustainable Business ("Center"), giving Full-time and Evening MBA students an opportunity to exercise their sustainable business skills with hands-on projects. The International Practicum is one of the MBA Program's most popular electives, designed to facilitate a semester-long client project between international organizations and MBA student consultants. Students correspond with their clients all semester and travel to their countries over spring break for presentation meetings and cross-cultural exploration.
In mid-March, instructor Joyelle Harris took 30 MBA students to Johannesburg and Cape Town for an immersive week in international business. Client companies included Taylor English, The Airplane Factory, Nalo Fashion, Future Ready Schools, and Animation South Africa. Because of Center's involvement and focus, the client projects related to financial, environmental, and social sustainability which allowed students to put their academic lessons to work. "My concentration is in International Business and Sustainability, so I wanted to apply country analysis skills and concepts I learned in previous international business MBA classes," noted Evening MBA student Peter Nguyen (MBA 2020). "The Hofstede Analyses and the CAGE model were most applicable to the project. Additionally, as an environmental engineer, I was able to brainstorm powerful questions around sustainability when trying to gain a better understanding about our client's case," he reflected.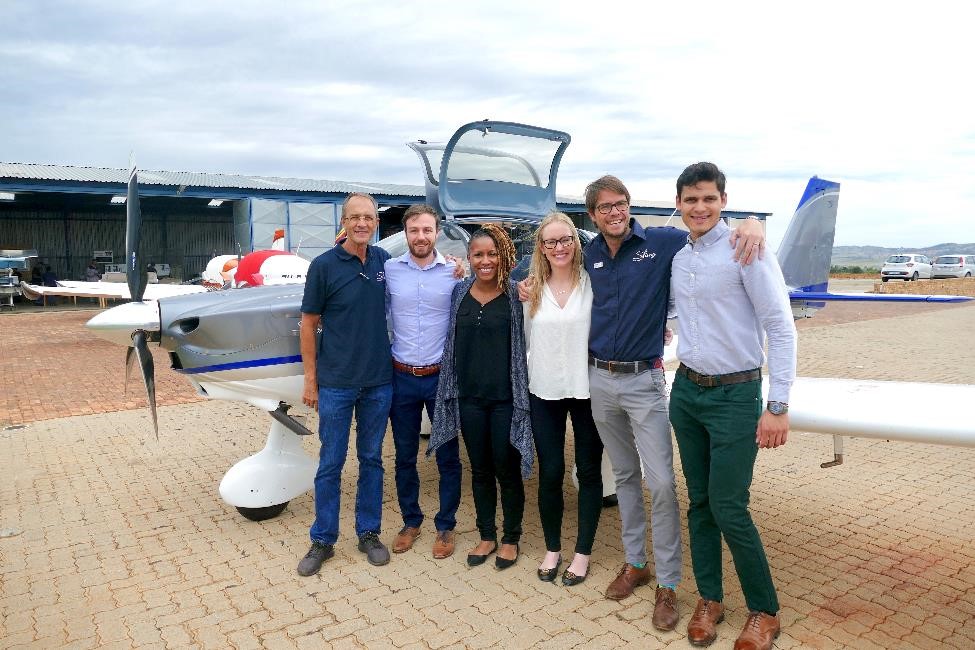 In addition to making meaningful contributions to their clients' organizations, the MBA students were themselves impacted by the visit to South Africa. To gain a better understanding of the history and current sociocultural challenges of the country, students visited the Apartheid Museum, Robben Island, and the Lesedi Cultural Village. One of the most memorable experiences was unplanned: the group serendipitously met legendary civil rights leader Andrew Young while having lunch at the Cape of Good Hope. A former United States Ambassador to the UN and former Mayor of Atlanta, Mr. Young was visiting South Africa to attend the unveiling of a statue of Martin Luther King, Jr. at the Cradle of Humankind, a World Heritage Site.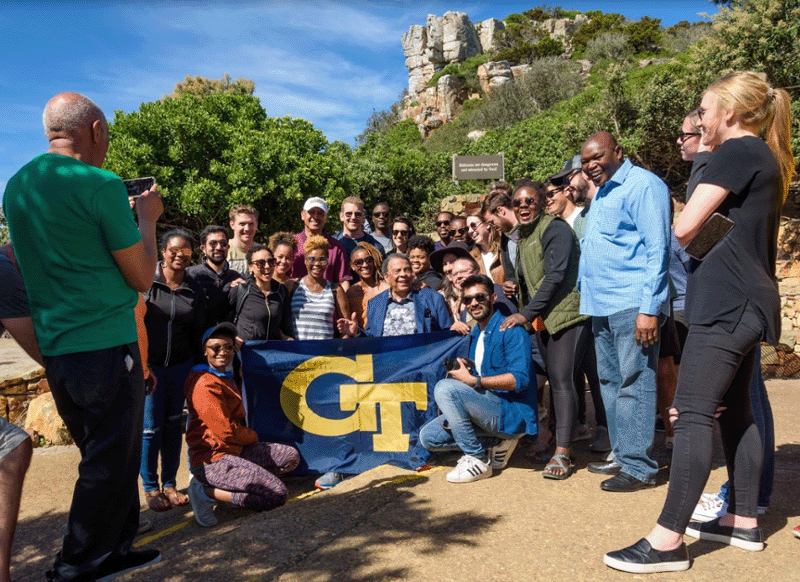 Young graciously agreed to share a few words with the group, and without any preparation spoke on a number of subjects—from his high regard for Georgia Tech to his belief that a highly educated society will have fewer conflicts and disparities. He also emphasized Atlanta's opportunity to become a technology hub where international learners can gain skills and resources for enriching their communities.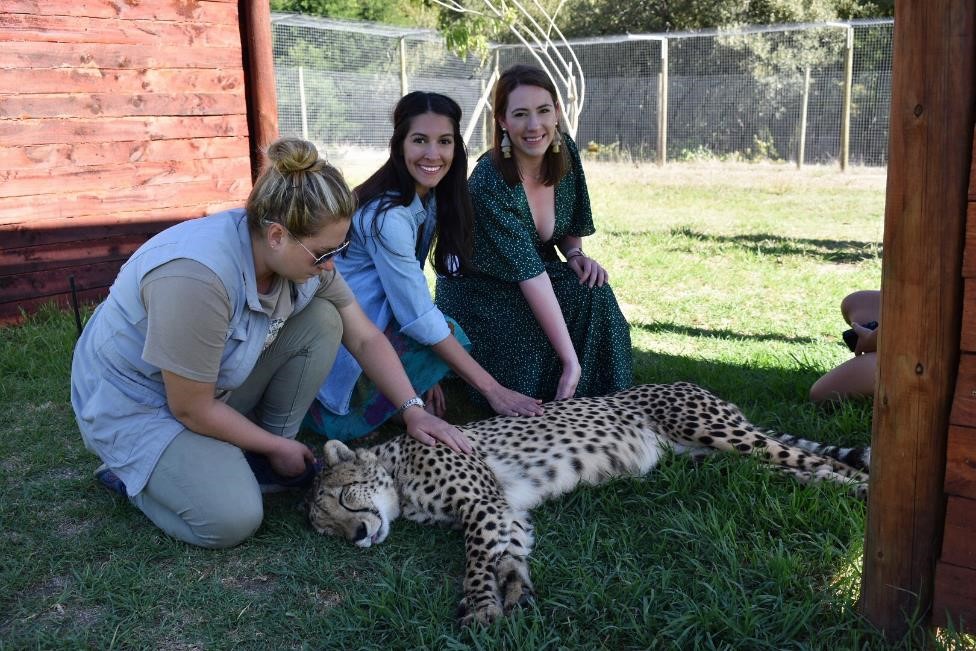 Other excursions included a visit to Table Mountain, a game drive in Pilanesburg, and a farewell dinner complete with a drum circle and face painting. Beyond the numerous individual activities, the overall journey – from client meetings and historical sites to social outings and scenic views – was most meaningful to students. "It wasn't one particular activity during the practicum that made the experience memorable. It was a collection of the smaller in-between moments, like rides on the bus or conversations at dinner with people I would have otherwise never had the opportunity to get to know," recalled Evening MBA student Alyssa Smathers (MBA 2019). "I'm thankful beyond words I can fully describe to have had the experience of a lifetime with this mix of people."