Cosmopolitan European capital, fine dining, and networking with senior business and political leaders — what more could an MBA student ask for on spring break? Scheller College's MBA International Practicum in Hungary offered students just that. The International Practicum is one of the MBA Program's most popular electives, designed to facilitate a semester-long client project between international organizations and MBA student consultants. Students correspond with their clients all semester and travel to their countries over spring break for presentation meetings and cross-cultural exploration.
Being exposed to cross-cultural issues in my MBA program has made me a more well-rounded person.
Course instructor John Parkerson, an Atlanta-based Honorary Consul for Hungary, connected Full-time and Evening students with companies in Budapest as part of the practicum course. As Hungary's Honorary Consul for Georgia, Tennessee, and the Carolinas, Parkerson is a regular fixture of Hungarian business development in the United States, and his students benefited from this deep experience and wide network of contacts. Practicum companies included TrustChain, Parkour Technologies, HandInScan, and News Gamer.
Full-time MBA student Luke Wareham supported Trustchain, helping the fintech startup change the way other companies perform international contracting and procurement. Wareham's team utilized their Scheller coursework in business analytics to tackle the business problem: "Trustchain was seeking advice on how to design the product for market entry and optimal use in the U.S. My team's approach to solving the problem was data heavy and relied on extensive market research to deliver targeted recommendations."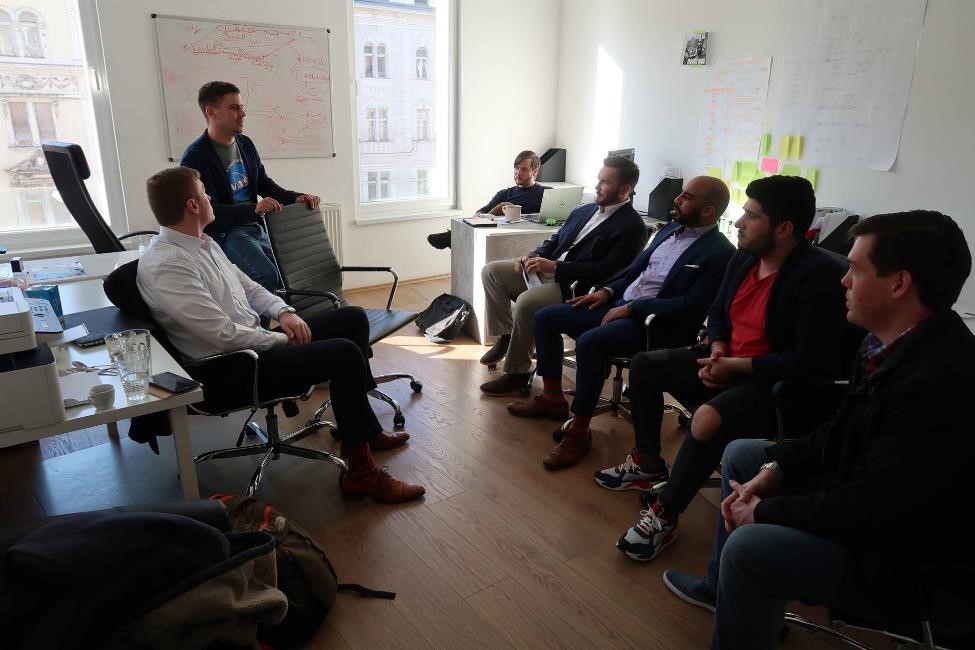 In addition to client meetings and presentations, the Hungary visitors had their fair share of cultural activities including Lake Balaton, Széchenyi Medicinal Bath, Hungarian Parliament, St. Stephen's Basilica, and the Royal Palace. A highlight of the visit to Parliament was meeting with the Deputy Speaker of the Hungarian National Assembly. Wareham recalled, "We were able to speak candidly with a high-ranking, respected politician on issues related to business and political relationships between the U.S. and Europe. Hearing his perspective was fascinating and it provided me with a lot of context as to why the Hungarian business environment operates as it does."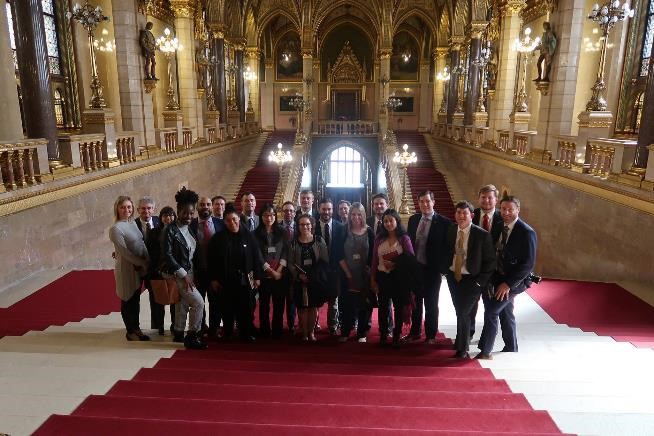 Beyond specific country or project-based knowledge, the goal of all international coursework at Scheller College is to transform MBA candidates into globally-minded leaders. Wareham noted, "Being exposed to cross-cultural issues in my MBA program has made me a more well-rounded person, and, as a result, I am better prepared to tackle real-world business problems."