Annual Commencement ceremonies for Spring 2019 took place May 3 and May 4 with over 317 Scheller students conferred degrees by the College's Dean, Maryam Alavi.
There were 212 undergraduate degrees, 68 Full-time MBAs, and 37 Evening MBAs. One of Scheller's own, undergraduate student Leah Miller was selected as Commencement speaker for the bachelor's ceremony. She noted that "As I stand here before you today, I realize that this is only the beginning of our journeys and tomorrow marks Day 1 of it. Tech has taught us hard work, teamwork, innovation, and much more. Today when we turn our tassels, it will commemorate only a continuation of the work that we have done and the platform for the new heights we will reach as we create the next. And wherever you are heading after graduation Georgia Tech will never leave you. The impact that you've made on this campus will be remembered and our memories of this great institute will forever live on."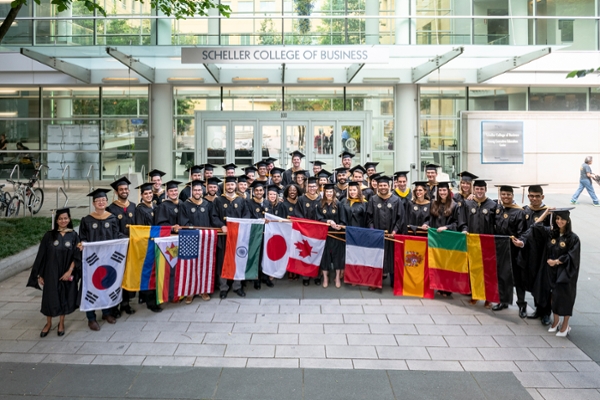 You can watch the video of Leah's speech here.
Congrats to our most recent alumni – we wish you much continued success.