In recognition of Veterans Day, the Intersection Podcast sat down with three of our active duty and veteran MBA students to talk about their experiences in the military and at Scheller College and how both are helping to shape their futures.
Dan Jester and Joe Carothers are both first year MBA candidates and graduates of the United States Military Academy. Dan was a Captain in the United States Army Armor Branch for five years and is pursuing his MBA to learn how to transfer his experiences and what he learned into a civilian career in operations. Joe has spent six years in the Army working in healthcare administration and is one of our active duty MBA candidates. Joe will be focusing on finance and accounting and, after graduation, will use his skills to help run military hospitals. Sadde Salaices is a second year MBA candidate and president of the MBA Veterans Club. Prior to pursuing his MBA, Sadde spent six years in the Georgia Army National Guard as a Combat Medic. He has been focusing on corporate finance and will be joining Coca-Cola full-time after graduation.
Listen to this episode of The Intersection to find out more about our students' service, why they chose Scheller for their MBAs, and how they plan to use Scheller to supplement the extensive skills they've learned in the military. They all provided sage advice for any veterans or active duty military that may be considering an MBA: Be confident in the skills you've learned; they are very valuable and relevant to you in your career search as well as the rest of your cohort.
In addition to the special podcast, Scheller College is observing Veterans Day 2018 through a variety of campus activities. The MBA Veterans Club organized a care package drive on Wednesday, November 7 for deployed troops, garnering more donations than any previous year. Scheller College will also honor our veteran community of students, faculty, and staff who are veterans, active duty, and reservist with a reception on Monday, November 12.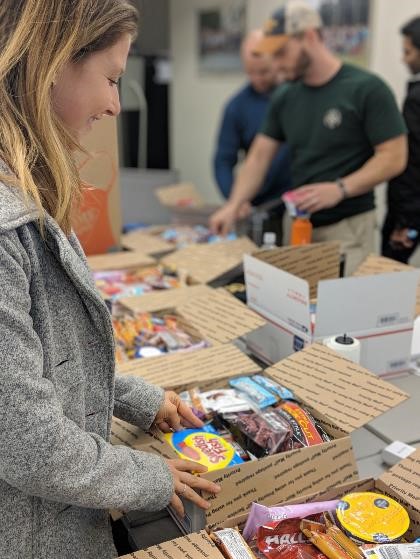 At the Scheller College of Business, we are deeply appreciative of our veterans, past and present, for both the extraordinary sacrifices they have made for their country, and the valued contributions they make to the Scheller College community.