Scheller MBA students paid a visit to the San Francisco Bay Area for the College's annual West Coast Tech Trek for fully immersive visits to some of the world's leading technology and strategy companies.
This year's 28-student group represented the largest number of participants in the five years Jones MBA Career Center Corporate Relations Manager Kevin Stacia has coordinated the trip. The seven companies visited – Autodesk, HP, Salesforce, Visa, VMware, Walmart Labs, and Yelp – also set the record for the most companies visited on the two-day learning experience.
Scheller College of Business Dean Maryam Alavi; Associate Dean of MBA Programs and Executive Education Brian Jennings; Career Center Executive Director Dave Deiters; Assistant Director of MBA Admissions & Recruitment Emily Sharkey; and Stacia also joined the students.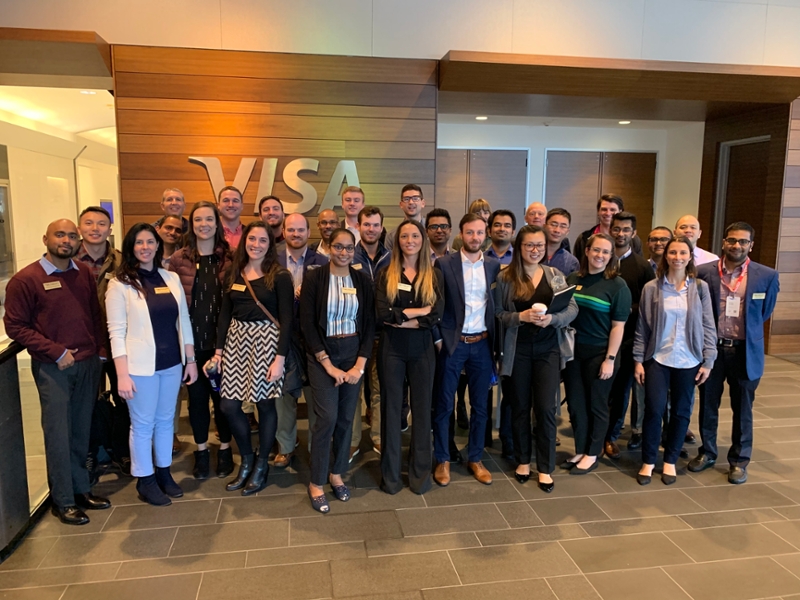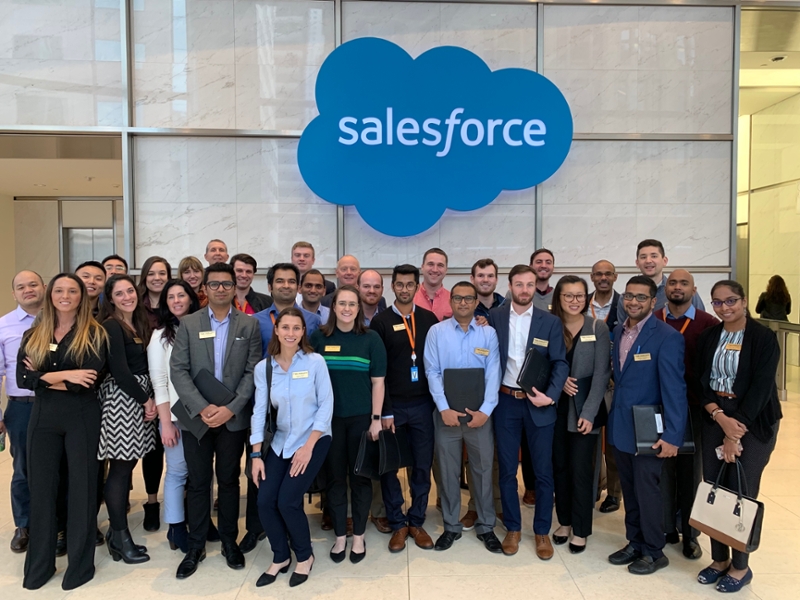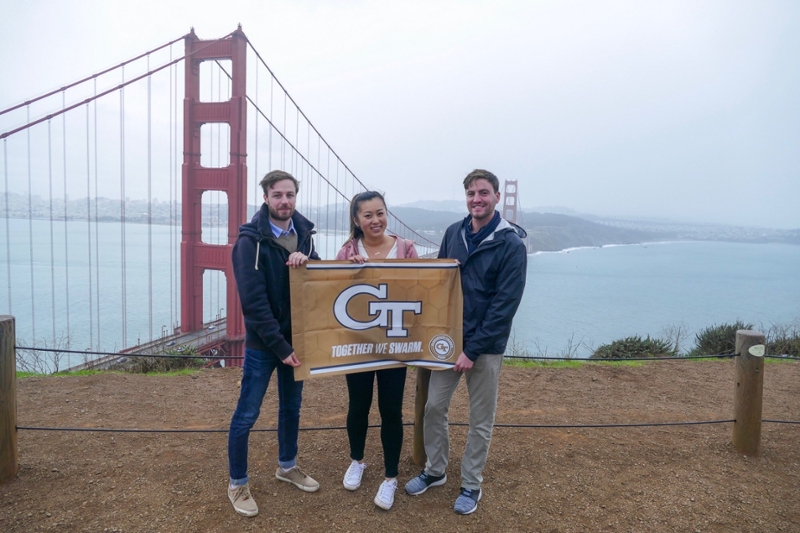 "The annual Scheller College West Coast Tech Trek allows our students to gain unparalleled exposure to the intersection of business and technology," said Jennings. "From meeting with top-tier technology companies and applying their classroom learning, to having face-time with C-level executives and beneficial Georgia Tech alumni networking opportunities, we leave each trip confident that our students will be poised to excel after graduation."
The group also hosted two Scheller MBA alumni networking receptions to connect and share insights.
Aakash Patel, who graduated from Scheller's Full-time MBA program in 2009, shared, "By organizing such events (as West Coast Tech Trek) you are successfully infusing curiosity in minds of students. Curiosity is the mother of invention." Additionally, Aakash noted he'd be happy to host next year's Trek at his company and was impressed with the number of women represented in the incoming class.