The Business Analytics Center (BAC) at Scheller College of Business hosted its Leaders Breakfast and Career & Internship Expo on Oct. 26, welcoming some of the top technology companies in Atlanta (including AT&T, McKesson, CapTech, The Home Depot, and NCR) and Georgia Tech students and alumni. The event featured an internship panel followed by a career expo.
During the Second-Year panel, MBA students Karin Manley and Zach McClure shared their MBA internship experiences at Georgia-Pacific and Delta Air Lines.
"You may think because you're an intern you can't reach out (to higher-ups at the company), but because you are an intern you should," McClure shared, regarding a key lesson learned during his internship with Delta. Both students noted best practices for splitting time between classes, searching for internship opportunities, and other advice.
The event concluded with a career expo, where company representatives shared insight into company internship opportunities and hiring tips to those seeking both internships and fulltime positions.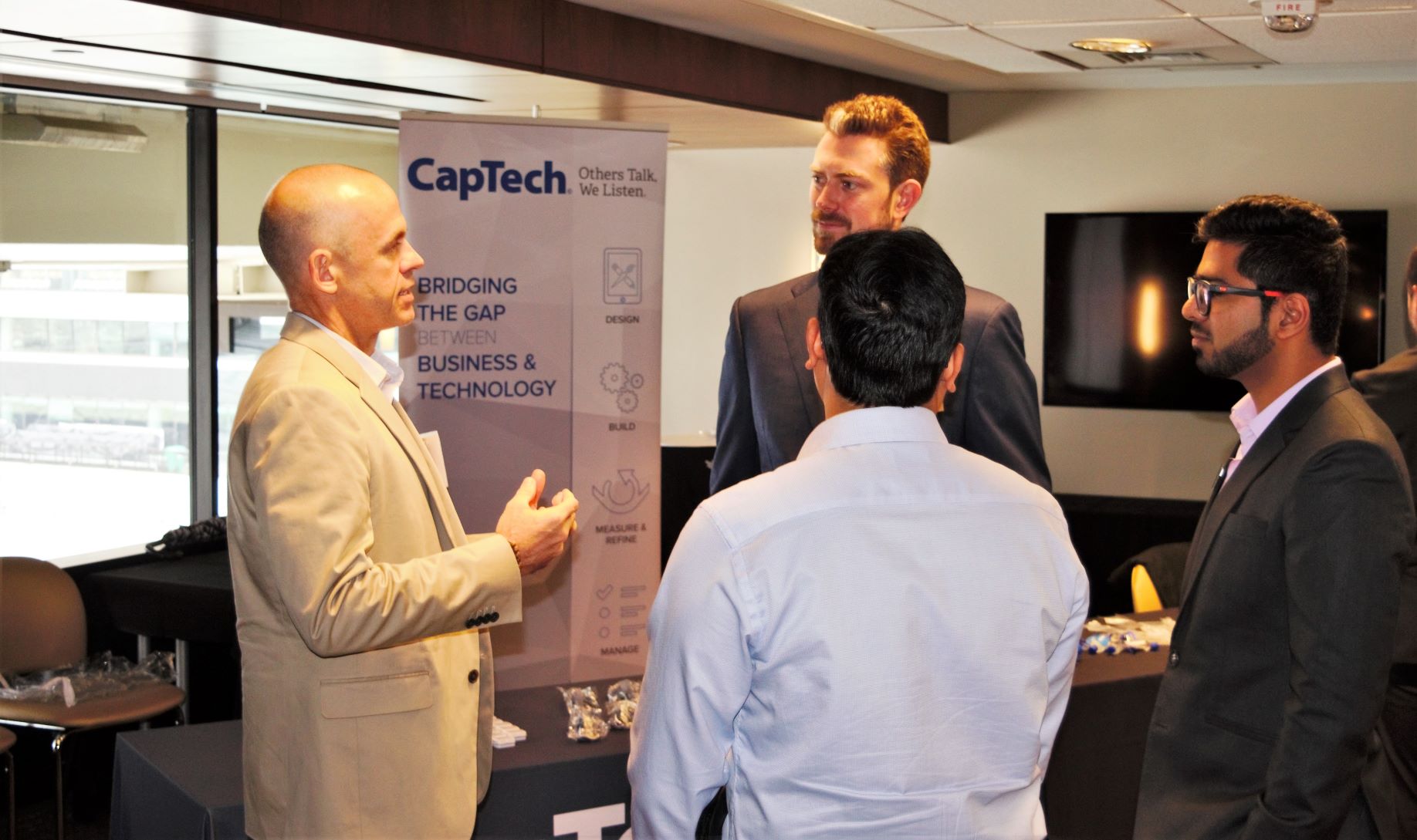 Students meet with a CapTech representative.
"At CapTech, we bridge the gap between business and technology on a daily basis," said Lance Walton, a Data and Analytics Solution Architect at CapTech Consulting. "Georgia Tech prepares students to do that from the minute they step on campus, and the Business Analytics Career Fair was a great way to meet these students."
The Business Analytics Center serves as a platform for business analytics efforts, bringing together organizations, analytics thought leaders, talented students and a world-class, interdisciplinary faculty at Georgia Tech to educate and exchange best practices for applying analytics to solve business problems.