What do improved police training, reduced infant mortality in developing nations, more-accurate Pap test screening for women in low-income countries and financial services for refugees have in common?
Each is the focus of an early-stage company started by student-led teams at four U.S. business schools. These teams gathered March 9 at Georgia Tech Scheller College of Business to present business plans at the Eastern Regional Finals of the annual Global Social Venture Competition (GSVC).

Scheller College is one of nine global partners of the GSVC, founded in 1999 by the University of California at Berkeley's Haas School of Business to support innovative, entrepreneurial approaches to solving worldwide social and environmental problems.

The 2018 Eastern U.S. Region competition began this past December with 47 entrants vying for advancement to the regional finals. Through two rounds of virtual judging the field was first narrowed to 20 semifinalists and then to the four regional finalists that were invited to present in person.

Following their business presentations at the Scheller College-hosted regional finals, team representatives fielded questions from the audience and a panel of five judges, drawn from the Atlanta social venture and investor community. Two teams were selected to represent the Eastern U.S. region in the GSVC finals, April 11-13 in Milan, Italy. The top three finalists will share $80,000 in prizes.

At all levels of the GSVC competition, participants are measured against three criteria: the potential to achieve the greatest intended social or environmental impact, the viability of the business plan, and the likelihood of success.

"When you come up with a solution to a problem, that solution has to be market- based if it's to work," says Dori Pap, assistant director of the Institute for Leadership and Entrepreneurship at Scheller College of Business, host of the event. "It has to be scalable and sustainable from a financial and operational standpoint. Just because you intend to make a positive social impact doesn't mean the outcome will be positive, especially if you don't think about the business aspects."

One Eastern U.S. regional finalist that moved on the Global Finals was NeMo, a startup from Johns Hopkins University that developed a smartphone-enabled device that empowers women in developing countries to monitor the health of their newborns during the critical first week of life.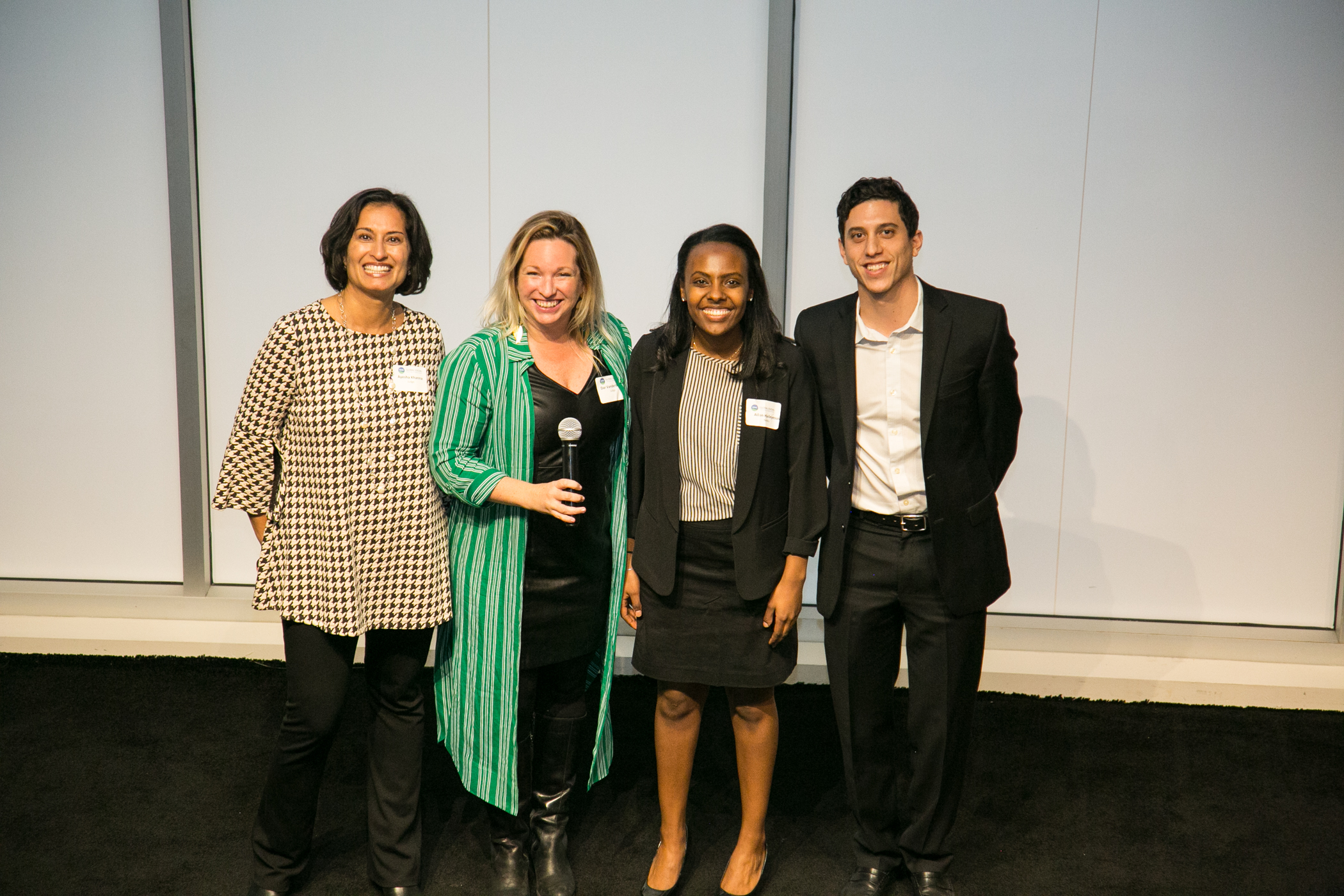 Also advancing to the finals was Columbia University's Street Smarts VR, a virtual-reality-based training simulator to help police officers improve decision making in common, but often difficult, situations. This team also captured the People's Choice Award and a $500 prize as voted by event attendees.

Although they offered impressive presentations, Luso Labs, from Columbia University, and Leaf, from Vanderbilt University, did not advance. The former created a device that renders accurate and accessible cervical cancer screening for rural women in low- and middle-income countries. Leaf utilizes blockchain technology to provide basic financial services for refugees and others living amid economic and political chaos.

Regardless of where they wind up in the competition, each participant benefits from the process.

"All of the original first-round teams receive feedback from the judges about what aspects of their business can be developed further and additional ideas to explore," says Lara Ferriera (MBA 2018), co-president of the Georgia Tech Scheller College chapter of Net Impact, an event co-sponsor that handles many of the logistics associated with conducting the GSVC, including the recruitment of MBA students to serve as mentors and first-round judges. "A significant part of entrepreneurship is trial and error - having an idea is one thing, but it takes going through multiple iterations to get that idea to the point where it's a feasible business."

Startups in the regional finals stage are offered mentors, according to Julius Gebhard-Koenigstein, (MBA 2018), the GSVC student lead for the Scheller College. His responsibilities included outreach to more than 30 partner schools, recruiting participants from the Eastern Region for the competition, as well as coordinating overall logistics, leading fundraising efforts, and communicating with Berkeley.
Scheller College's support of social venture entrepreneurship and business-building competitions is embedded in the College's DNA. For example, the Ideas to Serve (I2S) competition is a home-grown, Georgia Tech version of the GSVC. Historically, several I2S projects have made their way to the GSVC.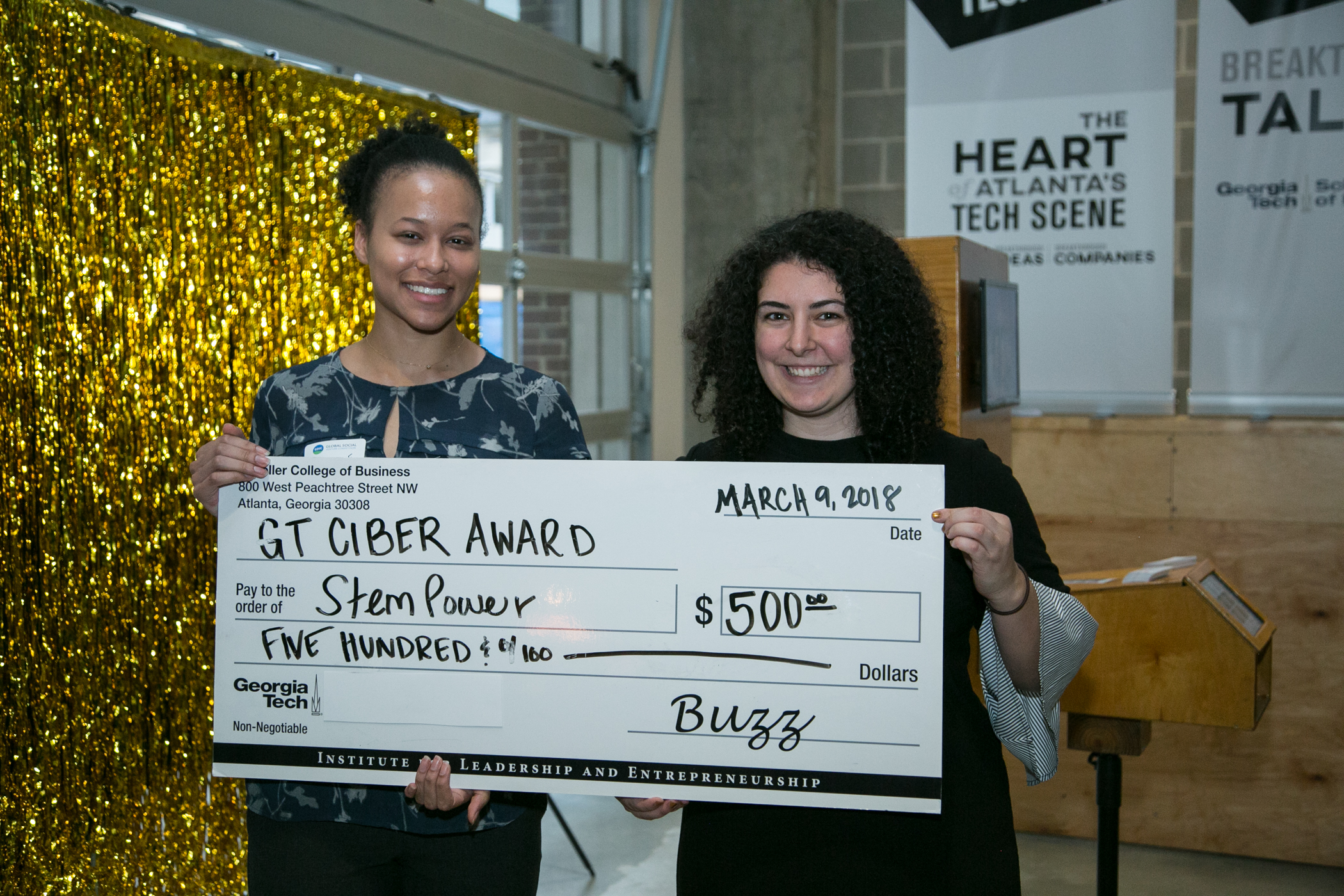 In addition, as the College works to attract more women and minorities to its MBA student population, "One of the criteria these prospective students consider is how many opportunities they would have for social impact and engagement throughout their MBA studies," says Pap. "These type of opportunities are integral to Scheller's curriculum, and they're growing all the time."

GSVC at Georgia Tech Scheller College is made possible through the generous support of its partners, including Hands on Atlanta, Mosely Ventures and Southern Company along with the Ray C. Anderson Center for Sustainable Business, Georgia Tech CIBER and Georgia Tech VentureLab.