One of the Jones MBA Career Center's favorite traditions is traveling as a team each summer to the MBA Career Services & Employer Alliance (CSEA) Global Conference for networking and professional development. This year they traveled to Miami with an additional Scheller College attendee in tow, Dean Maryam Alavi.
Dean Alavi was featured in the Dean's Panel, a new addition to the conference lineup for 2018. She joined moderator Jamie Belinne, Assistant Dean of C.T. Bauer College of Business at the University of Houston, and co-panelist John Quelch, Dean of the University of Miami Business School, to discuss the future of business school education, including the impact of technology in the classroom and issues of diversity across all levels of university stakeholders. When asked what keeps her up at night, Dean Alavi replied, "Staying agile and relevant to best prepare our students to enter an everchanging business environment."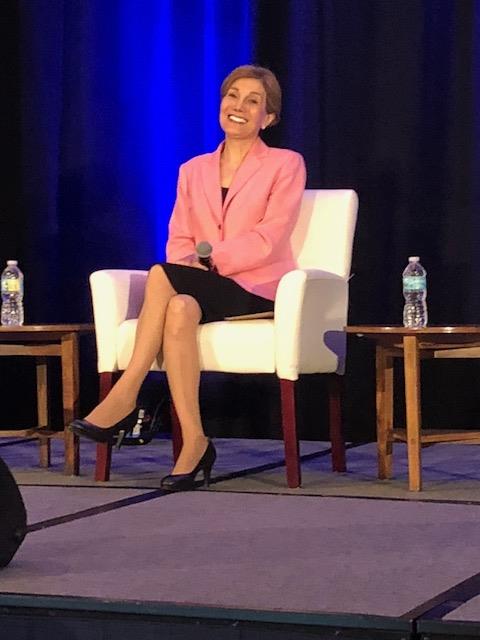 Kevin Stacia, Scheller College Corporate Relations Manager, co-chaired this year's conference. Kevin notes that the Jones MBA Career Center team looks forward to the conference every year, describing its attendees as a valuable network of peer professionals. "MBA CSEA is one of the most generous organizations I've been a part of. Everyone is willing to share best practices and ideas with each other—we collaborate for the benefit of all our students rather than competing as schools," he explains. An active member of MBA CSEA for many years, Kevin was also recently elected to the Board of Directors.