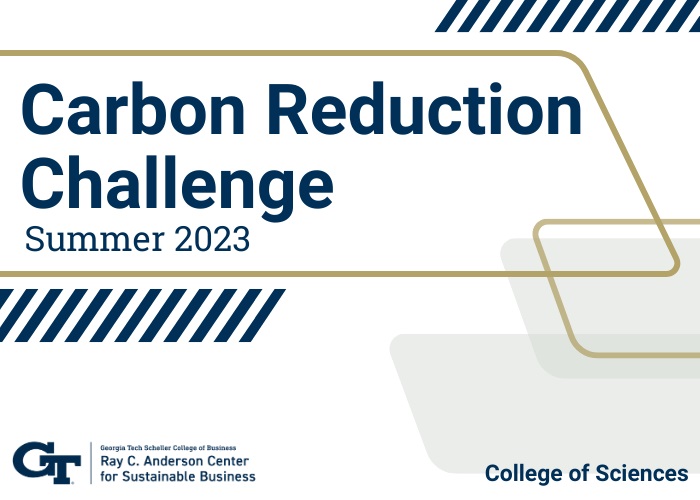 Carbon Reduction Challenge Summer 2023 Final Expo
Join us as Students share their created projects that reduce CO2 emissions and save money at organizations ranging from large firms to universities, public schools, and more.
August 17th | 2:00 p.m. – 3:30 p.m. EDT
The winning team(s) will be announced at the conclusion of the Finalist Poster Expo and awarded cash prizes for their work. First prize is $2,000, second place is $1,000 and third place is $500.
The event will be held on the zoom platform, the link will be in the RSVP link.