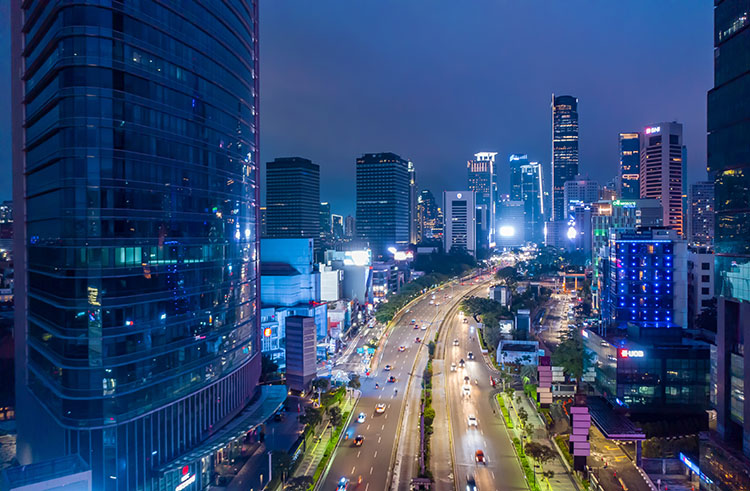 Unicorn Strategies in Southeast Asia: Implications for US and Asian Collaborative Innovation
Hosted by
Georgia Tech Center for International Business Education and Research
University of San Francisco Center for Business Studies and Innovation in Asia-Pacific
Co-sponsored by:
AmCham Singapore
Bay Area Council Economic Institute
Global USA Business Forum
Metro Atlanta Chamber of Commerce
Universitas Indonesia
Universidad de San Andres
Melbourne: November 3, 2022, 10 am AEDT
Singapore: November 3, 2022, 8 am SST
Jakarta: November 3, 2022, 7 am WIT
UTC: November 3, 2022 12 am
Buenos Aires: November 2, 2022 9 pm AST
Atlanta: November 2, 2022 8 pm EDT
San Francisco: November 2, 2022 5 pm PDT
This program is designed for entrepreneurs, investors, managers and professionals as well as researchers interested in the ASEAN region. The emergence of Southeast Asia as a regional power center for innovation with a GDP of $3.2 trillion (5th largest economy in the world) and a population of 655 million (which could be the 3rd largest country), indicates, by all accounts, that the region and its component economies is heading to a renewed economic boom, fast becoming a global innovation hub in the digital era. The region has recently given rise to many unicorns, surpassing on this dimension many other countries and regions. To address this new unicorn phenomenon, the webinar addresses extant knowledge about the development of unicorns in Southeast Asia, and what has made it possible for startups in the region to garner this level of success in such a short period of time. This webinar will not only share inspiring start-up stories but also consider explanatory frameworks with a view to predict future trends and explore collaboration opportunities for startups and technology companies in the United States and Southeast Asia.
8:00-8:10 pm EDT , Welcome and Introduction:
8:10-9:30 pm EDT, Session 1: Exploring the Southeast Asia Entrepreneurial Ecosystem
9:30-10:55 pm EDT Session2: Entrepreneur/Executive's Perspectives: The Rise of Unicorns in Southeast Asia
Topp Jirayut Srupsrisopa, Founder & Group Chief Executive Officer, Bitkub.com, Jirayut (Topp) Srupsrisopa, Founder & Group CEO, Bitkub Capital Group Holdings Co., Ltd.,largest and most trusted blockchain and digital asset group of companies in Thailand.
Mitch Padua, Chief Product Officer, Chief Product Officer of PayMaya Philippines and Maya Bank
Sue Xu, Managing Partner, Amino Capital , Dr. Sue Xu is Managing Partner, Amino Capital, an early-stage venture firm based in Palo Alto.
Muhammad Aditriya Indraputra, Founder of primaku.com, Indonesia. PrimaKu is Indonesia's first pediatric health platform to monitor children's growth and development.
Rob Schimek, Group Chief Executive Officer, bolttech, Singapore. Rob is the Group Chief Executive Officer of bolttech, fast-growing international insurtech, responsible for the company's development and growth around the world.
Moderator: Dr. Roger Chen: Professor of Strategy & Innovation, University of San Francisco, USA
10:55-11:00 pm EDT Closing remarks:
Dr. John R. McIntyre, Executive Director, Georgia Tech CIBER, National Center of Excellence