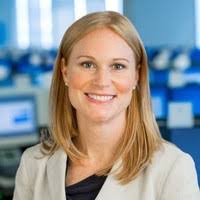 The Cecil B. Day Program for Business Ethics Presents Maggie Lovatt
The Cecil B. Day Program for Business Ethics Presents The Value of Introspection By Maggie Lovatt Associate at Goldman Sachs Investment Management Division
Please join the Scheller College of Business at Georgia Tech and the Cecil B. Day Program for Business Ethics for an exciting lecture from Maggie Lovatt, as she presents The Value of Introspection on Tuesday, February 5 at 9:30 am in Room 222.
Maggie Lovatt works at Goldman Sachs in the Investment Management Division where she and her team advise various institutions, foundations, endowments and private clients. Maggie joined Goldman after receiving her MBA from the Scheller College of Business at The Georgia Institute of Technology where she was featured in Poets & Quants "100 Best & Brightest MBAs". Prior to Goldman Sachs, Maggie began her career in 2006 as an Institutional Equity Research Analyst for SunTrust Robinson Humphrey in New York City. At SunTrust, Maggie covered Medical Device and Diagnostic companies. She also holds a B.A. from Wake Forest University with a degree in Psychology. Maggie currently serves on the Board of Advisors for the Scheller College of Business and is active with the Atlanta CFA Chapter to promote greater financial literacy for students in Atlanta.
"The Cecil B. Day Program in Business Ethics supports initiatives and activities that instill in all a desire to act with honor, character, and integrity, as well as the skills to make good ethical decisions," says Professor Steve Salbu, holder of the Cecil B. Day Chair in Business Ethics. "Our goal is to develop the highest ethical standards in our community, both through the curriculum and through various kinds of extracurricular offerings, which will be introduced in succession over the first couple of years of the program."