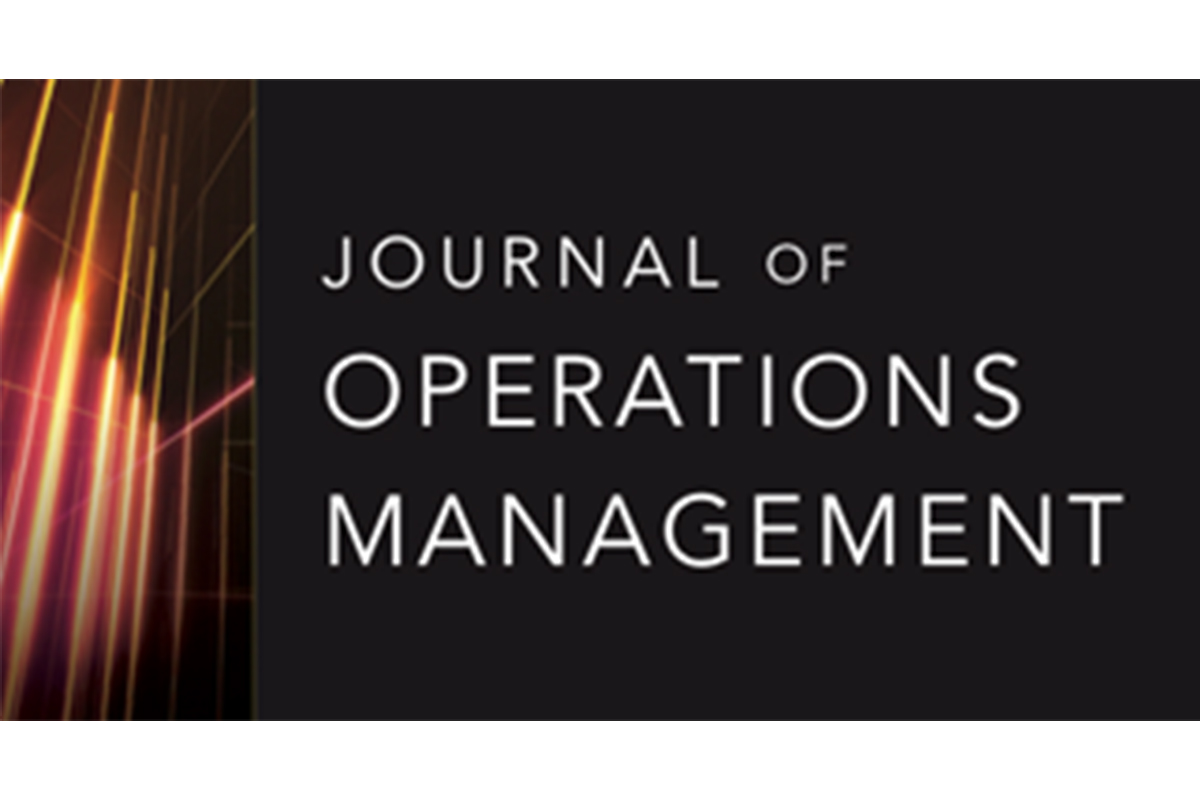 Journal of Operations Management Mini Conference
Details
Location
Scheller College of Business
LeCraw 100
800 W. Peachtree St NW
Atlanta, Georgia 30308
We are pleased to announce a 1.5-day Journal of Operations Management mini-conference to be held at Georgia Tech Scheller College of Business on February 9 - 10, 2024. This event will consist of workshop and panel sessions designed to incubate research in JOM's departments and upcoming special issues. It will provide a venue in which to discuss some key opportunities and developments such as intervention-based research, design science, and empirically grounded analytical modeling. The agenda is still being finalized. Due to capacity limitations, the mini-conference will be open to the first 100 registrants. Registration fees is $100 and will cover most meals.
Sponsored by: 

Hotel
Book Now: Georgia Tech Hotel and Conference Center
Book as you register for discounted guest rooms, as rooms are limited.
Airport
Hartsfield-Jackson Atlanta International Airport
Tentative Agenda
Friday, February 9, 2024
10:30-12:00: Kendeda Building Tour (DEs meeting from 9 am)
Note: A Department Editor meeting will be held in advance of the start of the conference. DEs should plan to arrive the night prior (Feb 8th).
12:00 p.m. - 1:00 p.m., Conference "Light" Lunch
1:00 p.m. - 1:15 p.m., Welcome
1:15 p.m. - 2:15 p.m., Session 1: Continued Mission and Development
2:15 p.m. - 2:45 p.m., Coffee/Tea Break
2:45 p.m. - 3:45 p.m., Session 2: Overlaps, Bridges and Gaps
3:45 p.m. - 4:00 p.m., Coffee/Tea Break
4:00 p.m. - 5:00 p.m., Session 3: JOM Awards
6:00 p.m. - 8:00 p.m., Conference Dinner
Saturday, February 10, 2024
7:30 a.m. - 8:00 a.m, Light Breakfast
8:00 a.m. - 9:00 a.m, Session 4: Empirically Grounding Analytics
9:00 a.m. - 10:00 a.m., Session 5: Thoughts on OM Outside the Box
10:00 a.m. - 10:30 a.m., Coffee/Tea Break
10:30 a.m. - 11:30 a.m., Session 6: Approaches to Theory Building
11:30 a.m. - 12:45 p.m., Conference Lunch
12:45 p.m. - 1:45 p.m., Session 7a/7b/7c: Workshop Sessions
1:45 p.m. - 2:00p.m., Coffee/Tea Break and networking
2:00 p.m. to 2:30 p.m., Debrief and Closing Remarks
2:30 p.m., Adjourn