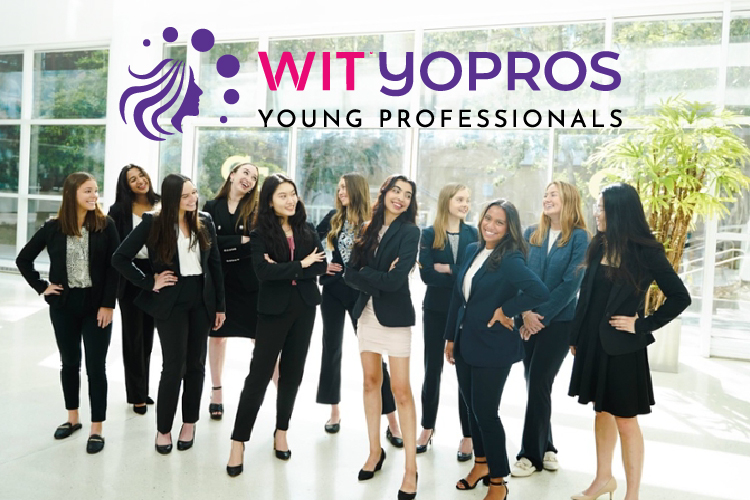 Scheller Hosts Women in Technology Young Professionals
Details
Areas
Diversity, Equity, and Inclusion
Evening MBA
Full-time MBA
General
Undergraduate
Location
Scheller College of Business, LeCraw Auditorium
800 West Peachtree St., NW
Atlanta, GA
Registration Closed
As lead sponsor of the Women in Technology Young Professionals (WIT YoPros) program, the Scheller College of Business is thrilled to host an event focused on empowering women to make connections that span across business and STEAM. YoPros members and Scheller faculty, staff, undergraduate and MBA students, and alumni are invited to attend.
Terry Blum — former dean of the College, Tedd Munchak Chair, and Professor of Organizational Behavior — will kick off the evening with a keynote address sharing how important decisions made at critical junctures in her early career made all the difference.
Following Blum's keynote address, learn from a panel of academic and industry leaders who will discuss the challenges and opportunities inherent to navigating the early- to mid-career stage. Panelists include Katie Badura, Assistant Professor of Organizational Behavior; Terry Blum, Tedd Munchak Chair and Professor of Organizational Behavior; Shan Cooper, CEO of Journey Forward Strategies; Maribeth Gandy, Director of Research for Institute for People and Technology (IPaT) at Georgia Tech; and Nan Zhao, Assistant Professor of Marketing.
Networking, food, and drinks will follow, as will optional enrichment opportunities, including a resume review with Scheller's Jones MBA Career Center, career advice with industry and academic panelists, and a Scheller Full-time and Evening MBA overview with admissions directors.
Event Schedule:
6:00 - 6:15 p.m., Check-in
6:15 - 6:30 p.m., Keynote Speaker: Terry Blum
6:30 - 7:30 p.m., Panel Discussion Followed by Q&A
Featuring Scheller faculty Katie Badura, Terry Blum, and Nan Zhao, and STEAM leaders Shan Cooper and Maribeth Gandy
7:30 - 8:30 p.m., Networking Reception
Casual networking with food and drinks available, along with three career-focused opportunities:
Resume review with Jones MBA Career Center's Caroline Player and Kelley Broome
Career advice with industry and academic expert panelists
Chat with Scheller Full-time and Evening MBA admissions directors