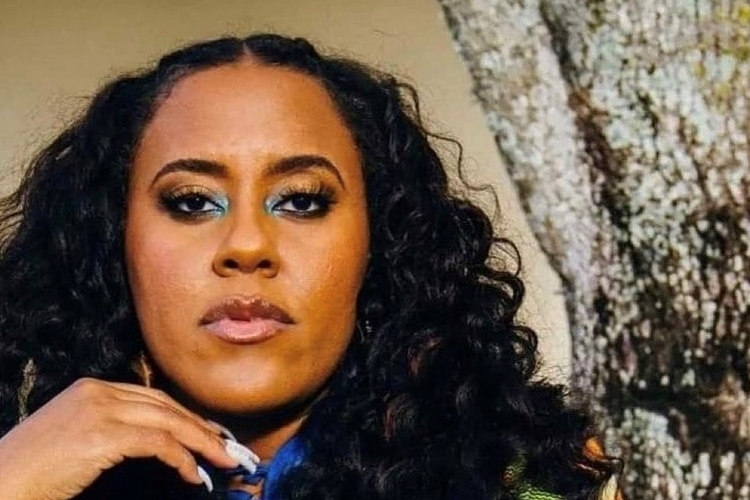 Impact Lunchtime Talk: YoNasDa Lonewolf
Details
Areas
Evening MBA
Full-time MBA
Executive MBA
Format
Online
On-Campus
Impact
Location
Scheller College of Business (In-person & Virtual)
LeCraw Auditorium (Room 100)
800 West Peachtree St., NW
Atlanta, GA
Registration Closed
Join us for a unique Lunchtime Impact Talk featuring YoNasDa (Yo-Naja- Ha) LoneWolf, a beloved community organizer, entrepreneur, and writer whom the City of South Fulton named a day after (November 21 is "Queen YoNasDa Appreciation Day." )
This event is presented in collaboration with the Georgia Social Impact Collaborative and the Center for Serve-Learn-Sustain.
YoNasDa was born during the American Indian Movement & 1978's The Longest Walk in Washington, DC. She is Oglala Lakota and African American. Her late mother, an Oglala Lakota (Sioux), Wauneta Lonewolf, was a renowned motivational speaker, substance abuse, gang prevention counselor, and healer. Her father, who is African American, is a fine artist. 
​Queen YoNasDa is a living example of the saying, "No Nation Can Rise Higher Than Its Women." Being self-driven, she is living her divine calling from her early beginnings in the entertainment industry as a rap artist and choreographer for BET'S own Teen Summit to her most recent work as an activist and a voice against any injustice that affects people worldwide. She has used entertainment to bring awareness to the condition of oppressed people whether it's releasing two albums and touring with Wutang Clan or performing at the Annual Gathering of Nations Pow Wow and Festival, she walks in many cultural paths. She has also used this influence to organize many events uniting all people together. She has coined "edu-tainement" in all of her organizing efforts.
She is the host and creator of the "Walk In My Moccasins" podcast, and she wrote and published a children's book called "The Adventures of Star Song."
YoNasDa has used her influence and business expertise to collaborate with Black and Native American-owned businesses with various products, from clothing to body care. Read more of her bio here.
The conversation will be moderated by Lavonya Jones, Executive Director of the Georgia Social Impact Collaborative. Lavonya is passionate about entrepreneurship as a solution to economic injustice and inequality. As a third-generation HBCU graduate, she also serves as an Entrepreneurship Instructor for Morehouse College, the founder of a social justice media company, Consciously Funded, and the Director of Student Programs for the Morehouse Innovation and Entrepreneurship Center, where she works with students at Minority Serving Institutions around the country, creating pathways for them into entrepreneurship, technology, and venture capital.
GSIC was formed by a group of community leaders committed to developing a stronger ecosystem around impact investing in Georgia. Their vision is to bring together Georgians and create a network of resources that raises the social impact ecosystem in our state.
Community members are invited to join the conversation in person at the Scheller College of Business in LeCraw Auditorium (Room 100) or virtually through web conference on Tuesday, February 28th from 11:15 a.m. to 12:15 p.m. 
Lunch will be provided to those that register for the in-person event.
Impact is a monthly series of meaningful, free and open conversations. The main goal of the series is to engage students, faculty, staff, and the broader community on topics that matter through discussions and presentations by leaders and entrepreneurs from all sectors. Past talks are accessible on the Institute for Leadership and Social Impact's YouTube page.