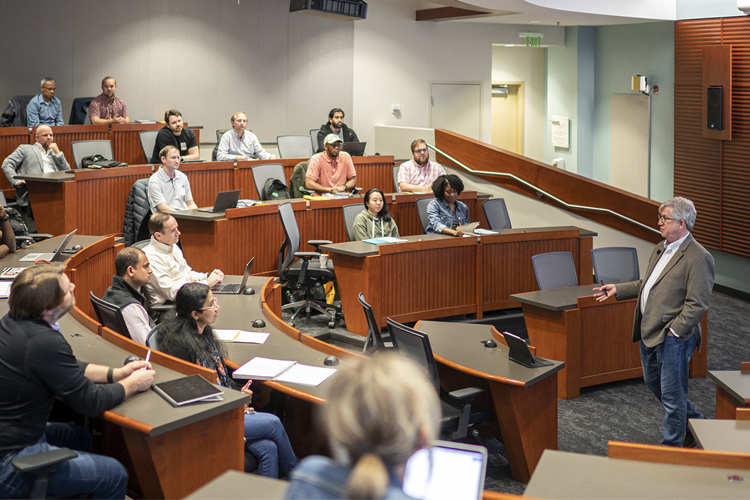 Full-time and Evening MBA Preview: Class Visit
Details
Areas
Evening MBA
Full-time MBA
Evening MBA
Full-time MBA
Location
Scheller College of Business
800 W. Peachtree St. NW
Atlanta, Georgia
Registration Closed
Join the Scheller Full-time and Evening MBA programs on campus for networking and a class visit! This event will include a meet and greet with current students and admissions staff, followed by an opportunity to sit in on a live class.
5:45 – 6:20 pm, Check-in and meet and greet with the Scheller MBA community
6:30 – 8:00pm, Class visit to either Investments or International Business Environments
Limited spots are available, so if you are unable to attend after registering, please let us know so that we can make that spot available once more at Colby.mchugh@Scheller.Gatech.edu.