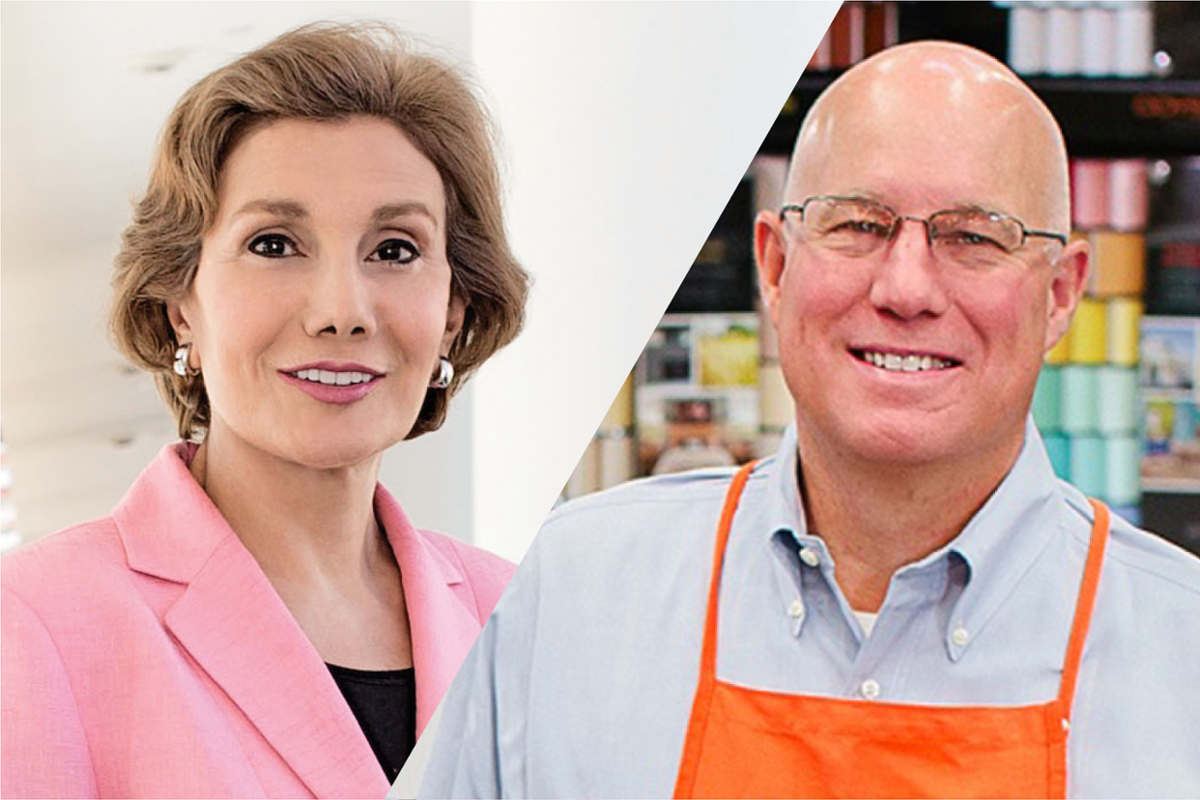 Dean's CEO Speaker Series: Ted Decker, CEO of The Home Depot
Details
Location
Scheller College of Business
800 West Peachtree St., NW
Atlanta, GA
Registration Closed
Please join Dean Maryam Alavi and her guest Ted Decker, chair, president, and CEO of The Home Depot, for the next session of the Dean's CEO Speaker Series.
Thursday, January 19, 2023
Presentation: 6 - 7 p.m.
Networking Reception: 7 - 8:30 p.m.
Scheller College of Business
800 W. Peachtree St. NW, Atlanta, GA 30308
Ted Decker is chair, president, and CEO of The Home Depot, the world's largest home improvement retailer with more than 2,300 stores and 500,000 associates. He is also a member of the company's board of directors. Under Ted's leadership, The Home Depot is creating a seamless interconnected shopping experience for Pro and DIY customers, while championing the company's unique culture.
From 2020 to 2022, Ted served as president and chief operating officer and was responsible for global store operations, global supply chain, outside sales and service, real estate, as well as merchandising, marketing and online strategy. While he was in this role, the company enhanced capabilities to blend the online and in-store worlds and better serve customers however they choose to shop.
Previously, Ted served as chief merchant and executive vice president of merchandising for more than six years, where he was responsible for store and online merchandising departments, merchandising strategy, marketing and vendor management and in-store environment.
Ted joined The Home Depot in 2000 as director of business valuation. Over the past 22 years, he has held several strategic positions across the company including senior director of business valuation, vice president, senior vice president of strategic business development and senior vice president of retail finance. His experience across the business enables him to blend the art and science of retail.
Before joining the company, Ted worked in business development, strategic planning and finance at Kimberly-Clark Corp. and Scott Paper Co. Prior to that, he held various corporate finance, lending and credit positions at PNC Bank. He has extensive international experience, having lived and worked in England and Australia.
Ted currently sits on the Atlanta Committee for Progress board. He earned a bachelor's degree in English from The College of William and Mary and a master's degree in business administration from Carnegie Mellon University.