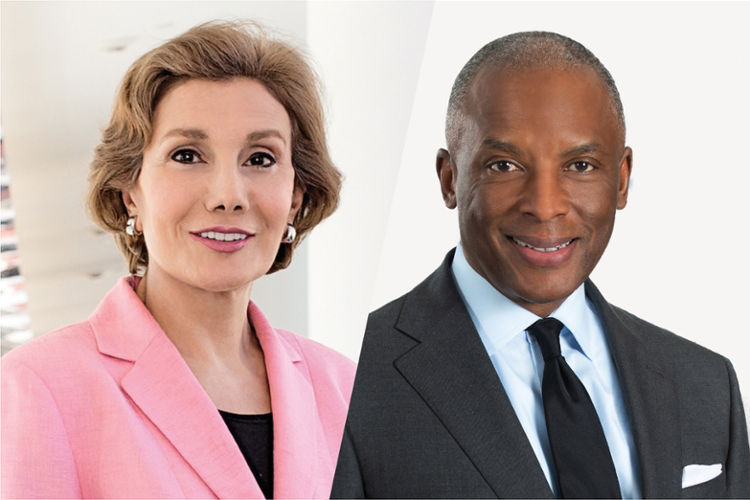 Dean's CEO Speaker Series: Chris Womack, CEO of Georgia Power
Details
Areas
Evening MBA
Full-time MBA
Executive Education
Executive MBA
Location
Scheller College of Business
800 West Peachtree St., NW
Atlanta, GA
Registration Closed
Please join Dean Maryam Alavi and her guest Chris Womack, chairman, president, and CEO of Georgia Power, for the next session of the Dean's CEO Speaker Series.
Thursday, February 23, 2023
Presentation: 6 - 7 p.m.
Networking Reception: 7 - 8:30 p.m.
Scheller College of Business
800 W. Peachtree St. NW, Atlanta, GA 30308
Chris Womack was named chairman, president and CEO of Georgia Power in 2021, where he leads Georgia Power in serving its 2.7 million customers across the state, making it the largest subsidiary of Southern Company which is one of the nation's leading energy providers. Womack will continue in this role until March, 2023, when he will begin transitioning into his new role as incoming president and CEO of Southern Company.
Prior to his current role, he served as executive vice president and president of external affairs for Southern Company. A native of Greenville, Alabama, Womack joined Southern Company in 1988 and has held several leadership positions within Southern Company and its subsidiaries.
Prior to joining Southern Company, Womack worked on Capitol Hill for the U.S. House of Representatives in Washington, D.C. He served as a legislative aide for former Congressman Leon E. Panetta and as staff director for the Subcommittee on Personnel and Police for the Committee on House Administration.
Womack is a member of the board of directors of Invesco and the Georgia Ports Authority. He is past chair of the board of the East Lake Foundation, is on the national board of The First Tee and is the past chair of the board for the Alliance to Save Energy. Womack has chaired the Atlanta Convention and Visitors Bureau and the Atlanta Sports Council. He also serves on the Georgia Ports Authority Board. He has received numerous honors, awards and recognitions.
He holds a bachelor's degree from Western Michigan University and a master's degree from The American University. He completed the Stanford Executive Program in 2001.