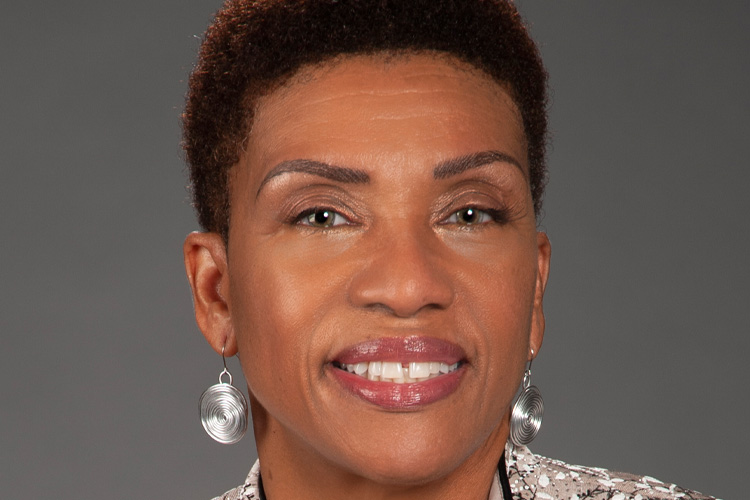 Scheller Lunchtime Live: Storytelling and Inclusive Excellence - Creating Your Own Narrative Featuring Pearl Alexander
Details
Areas
General
Undergraduate
Full-time MBA
Evening MBA
Executive MBA
PhD
Scheller Lunchtime Live is a livestream series hosted by the Georgia Tech Scheller College of Business featuring faculty, student, and alumni speakers discussing relevant topics for the tech-driven, digital age.

In this talk, Pearl Alexander, Executive Director for Institute Diversity, Inclusion and Engagement at Georgia Tech and Professor of the Practice at Scheller College of Business, will share insights about how stories shape us and improve our social intelligence, leadership, and relational abilities. She'll discuss storytelling as a transformative change strategy and how telling your own story can help create lasting change.

Just hit "Attend" on this LinkedIn event and refresh this page on Friday, January 13, at 12:00 p.m. ET to access the session. Please note, you must have a LinkedIn profile to register and view the livestream.

About Pearl Alexander

Pearl J. Alexander serves as the Executive Director of Diversity, Inclusion, and Engagement at Georgia Tech and Professor of the Practice at Scheller College of Business. She is a human capital strategist, leadership coach, and transformation expert. A profound listener, she enjoys the distinct privilege of inspiring the work of people and teams responsible for positive culture transformation and management. As such, she is often tapped to chair or collaborate on cross-functional enterprise committees.

Pearl has been responsible for various facets of human capital management, including workforce strategies, talent and leadership development, diversity, equity and inclusion, conflict resolution, and compliance. She is well regarded as a principal relationship builder, a confidante to executives, a champion for people, and a futuristic thought leader. Her notable commentary has been shared in various media, including the Wall Street Journal, the Atlanta Journal-Constitution, the Chronicle of Higher Education, Diverse Issues in Higher Education, Diversity Woman, Profiles in Diversity Journal, Academic Leader, Womenetics, and National Public Radio (NPR).

An engaging thought partner, she is regularly invited to moderate sessions at national conferences sparking conversations on powerful, sensitive, and challenging topics. Her audiences have spanned higher education, government, corporate and international professionals.

Pearl has served on professional development committees and boards for a number of organizations. She enjoys coaching leaders, storytelling, and using improvisational skills to facilitate connection and spark innovation.