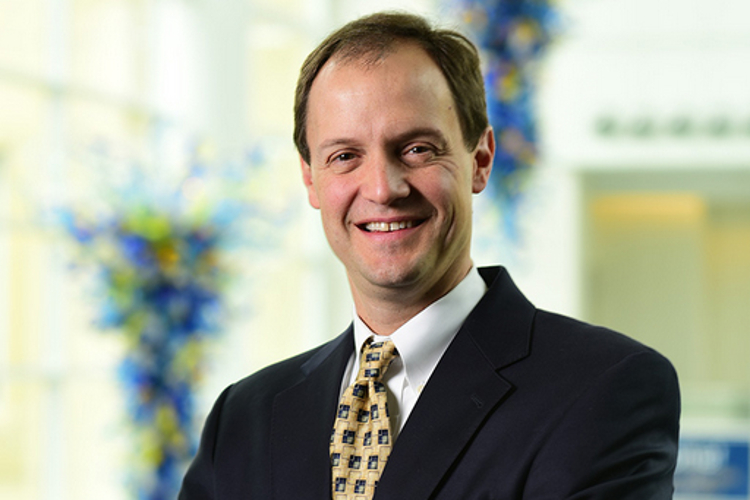 Scheller Lunchtime Live: Set Your Coordinates - Mapping Your Customer's Experience Featuring Tim Halloran
Scheller Lunchtime Live is a livestream series hosted by the Georgia Tech Scheller College of Business featuring faculty, student, and alumni speakers discussing relevant topics for the tech-driven, digital age.

In this talk, Scheller professor Tim Halloran will examine the role of the customer journey map and how it can add value to the customer experience. He'll discuss how steps of the customer journey should be identified, two key indicators that separate positive customer experiences from negative ones, and share tips on how to optimize your customer's experience.

Just hit "Attend" on this LinkedIn event and refresh this page on Friday, November 4 at 12:00 p.m. ET to access the session. Please note, you must have a LinkedIn profile to register and view the livestream.

About Timothy Halloran

Tim Halloran is the faculty director of the Scheller Executive MBA program and a senior lecturer in the Marketing area. He joined Scheller's marketing faculty in 2015. A classically trained consumer marketer, he has built, directed, and consulted with some of the world's largest brands, including Coca-Cola brands, The Home Depot, Kraft Foods, Procter & Gamble, Delta Airlines, glacau (vitaminwater and smartwater), Vita Coco, the NBA, and Turner Broadcasting System. Prior to academia, Tim spent eleven years at Coca-Cola, leading multiple beverage brands. His successes at Coke include the national launch of Powerade sports drink and its sponsorship of the Olympics, co-development of Dasani bottled water, and the development of Coke's first Internet marketing initiative with his work on Cherry Coke. He was awarded Innovator of the Year by Coca-Cola and named Max Award Finalist for Innovation by Georgia State University.

Tim also has extensive university teaching experience at Scheller, teaching Product Planning, Marketing Research: Tools and Design, and the core marketing class in the Executive MBA, FT MBA, and undergraduate programs at Scheller. Prior to joining Scheller, Tim was an instructor at Emory's Goizueta Business School where he also played a major role in the launch of the Emory Marketing Analytics Center. Tim has also led international seminars on New Product Development at Singapore Management University.

His first book, "Romancing the Brand: How Brands Create Strong, Intimate Relationships with Consumers" was published by Jossey-Bass/Wiley in 2014, won the 2014 International Book Award for the Marketing/Advertising category, was named by strategy&business as Best Book of 2014, won the 2015 Axiom Silver Book Award in Marketing/Advertising/PR, and was named by Forbes as one of 7 Actionable Books for Smart Entrepreneurs. His latest paper "Let's Give Them Something To Talk About: Which Social Media Engagements Predict Purchase Frequency" was a featured article in the Journal of Interactive Marketing.

Tim received a Doctorate in Business Administration from the University of Florida, and his practitioner-based research focuses on consumer engagement in brand social media communities. He holds a Masters in Marketing Research from the University of Georgia, and a B.S. from Washington and Lee University.
He currently lives in Atlanta with his wife and three children.