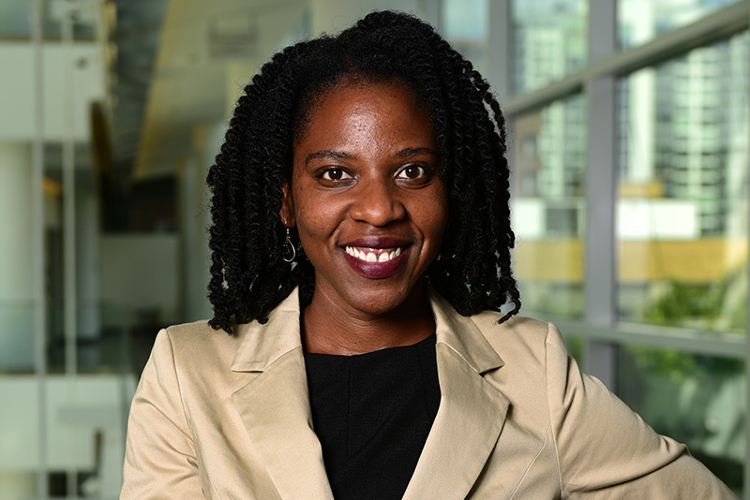 Scheller Lunchtime Live: Allyship and Advocacy in the Workplace as an Everyday Practice Featuring Tiffany Johnson
Details
Areas
General
Undergraduate
Full-time MBA
Evening MBA
Executive MBA
PhD
Scheller Lunchtime Live is a livestream series hosted by the Georgia Tech Scheller College of Business featuring faculty, student, and alumni speakers discussing relevant topics for the tech-driven, digital age.
In this talk, Professor Tiffany Johnson will discuss the big picture of allyship in the workplace. She'll provide examples of behaviors and strategies that allies and advocates can use to mediate between workers with stigmatized and non-stigmatized identities to support diversity, equity, and inclusion in organizations.
Just hit "Attend" on this LinkedIn event and refresh this page on Friday, December 2 at 12:00 p.m. ET to access the session. Please note, you must have a LinkedIn profile to register and view the livestream.

About Tiffany Johnson

Dr. Tiffany D. Johnson is an assistant professor of Organizational Behavior at the Georgia Tech Scheller College of Business. She earned her Ph.D. in Management and Organization at Pennsylvania State University, and her Master of Human Resources and Industrial Relations (MHRIR) degree from the School of Labor and Employment Relations at the University of Illinois in Urbana-Champaign.

Dr. Johnson's research focuses on the micro-foundations of inequity. She is particularly interested in how individuals within organizations not only create but also dismantle experiences related to stigma and marginalization. She examines her interests in the context of disability, race, gender, social class, and other differences that are increasingly important to consider in today's workplaces and organizations.

Her dissertation was selected as a finalist for the INFORMS Best Dissertation Competition in 2015, and her research appears in journals such as Organization Science, Journal of Applied Psychology, Organizational Behavior and Human Decision Processes (OBHDP), and Organizational Psychology Review.