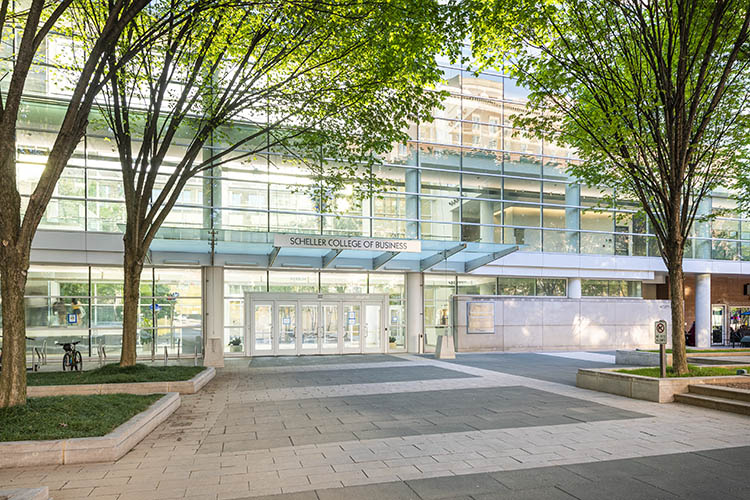 Impact Presents: Kwasi Mitchell, Chief Purpose Officer, Deloitte
Details
Areas
ILSI
Evening MBA
Full-time MBA
Executive MBA
Join the event live - 2/8/2022 11:30 AM 
Kwasi Mitchell serves as the Chief Purpose Officer of Deloitte. He is responsible for driving a firm-wide strategy around Deloitte's commitments to include but not limited to Diversity, Equity and Inclusion, Sustainability and Climate Change, and Education and Workforce Development. He is also responsible for engaging employees to live their Purpose daily, supporting Deloitte's clients on their Purpose journey, forming alliances with key partners to co-create solutions to address systemic societal issues, and driving internal policy and process changes to achieve the company's Purpose aspirations. His team is also bringing focus to the lasting impact Deloitte works to bring to communities through Corporate Citizenship.
He formerly served as the Diversity, Equity and Inclusion leader and the Pro Bono and Social Impact lead for Deloitte's +50,000 person Consulting practice. Currently, he advises clients within both the Government and Commercial sectors and previously served as the Strategy Offering Leader for Deloitte's Government & Public Services (GPS) practice.
Kwasi earned a PhD in inorganic chemistry, sits on the board of several national and global nonprofits, and lives in Washington, D.C. with his wife, Kathleen. In his spare time, you can find him at his favorite spin studio, travelling, or sharpening his piano skills.
Impact is a monthly series of meaningful conversations, free and open to all. The main goal of the series is to engage students, faculty, staff, and the wider community on topics that matter through conversations and presentations by leaders and entrepreneurs from all sectors. For the 2021-2022 school year our focus remains on social and racial justice, inclusive leadership, and diversity and equity. Past talks are accessible on the Institute for Leadership and Social Impact's YouTube page.