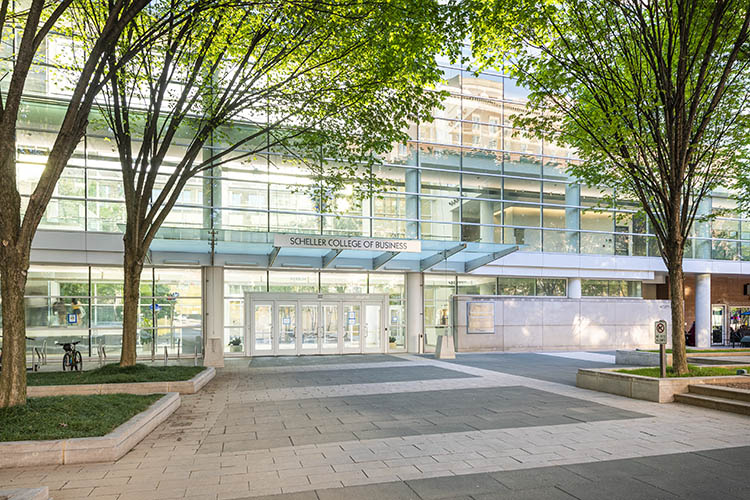 Impact Presents: Joey Womack, Founder and CEO, Goodie Nation
Details
Areas
ILSI
Evening MBA
Full-time MBA
Executive MBA
Location
Scheller College of Business (In-person & Virtual)
800 West Peachtree St., NW
Atlanta, GA
Community members are invited to join the conversation in person at the Scheller College of Business in Room 200 or virtually through web conference on Tuesday, April 5 at 11:15 a.m. 
Virtual  https://primetime.bluejeans.com/a2m/live-event/bphrtutt
Joey Womack, founder of Goodie Nation, is a part entrepreneur coach and part super-connector. Since starting Goodie Nation in 2014, Womack is on track to impact a few million people by working with the likes of CARE USA, Google, NetHope, Hartsfield-Jackson Atlanta International Airport, Ford Motor Company, Coca-Cola, UNCF, Coca-Cola Scholars Foundation, Village Capital, and the White House HBCU Initiative. And I do a few other things like serve on advisory boards for Startup Atlanta, SXSW and SOCAP.
Goodie Nation is a tech nonprofit that accelerates relationships to influencers, large companies, and investors/funders for the next generation of promising diverse founders and social entrepreneurs. I'm also the Founder of Amplify 4 Good, a mission-driven agency that uses rapid problem-solving to help large companies, nonprofits, and government agencies create social impact, and Co-Founder of Atlanta Black Tech.
In 2012, Womack was bitten by the entrepreneurial when he launched digitalguestlist.com as a graduate student at Florida A&M University. The site grew to 80,000 subscribers/users, and advertised thousands of events for Fortune 500 companies, agencies, and high-profile promoters during special events weekends like NBA All-Star, Super Bowl, and Essence Music Festival. He also used innovative digital marketing strategies to execute events in the Southeast for brands such as Crown Royal, Ciroc, Smirnoff, Coors Light, Warner Bros., and Hennessy.
Please join us for a lunch reception after the talk.
Impact is a monthly series of meaningful conversations, free and open to all. The main goal of the series is to engage students, faculty, staff, and the wider community on topics that matter through conversations and presentations by leaders and entrepreneurs from all sectors. For the 2021-2022 school year our focus remains on social and racial justice, inclusive leadership, and diversity and equity. Past talks are accessible on the Institute for Leadership and Social Impact's YouTube page.