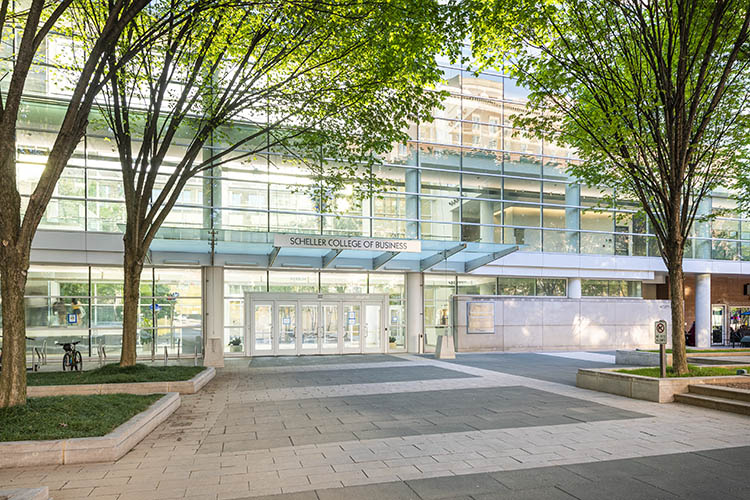 Impact Lunchtime Talk: Todd Meredith (MGT'97), CEO Healthcare Realty
Details
Areas
ILSI
Evening MBA
Full-time MBA
Executive MBA
Location
Scheller College of Business (In-person & Virtual)
300
800 West Peachtree St., NW
Atlanta, GA
Community members are invited to join the conversation in person at the Scheller College of Business in Room 300 or virtually through web conference on Thursday, October 6 from 11:15 a.m. to 12:15 p.m. 
Lunch will be provided to those that register for the in-person event.
As CEO of Healthcare Realty, Todd and his team have just completed a significant merger that resulted in the company becoming the largest owner of medical office buildings in the US.
Todd became the Company's Chief Executive Officer in 2016. He joined the Company in 2001 and became Executive Vice President of Investments in 2011, overseeing the Company's investment activities, including acquiring, financing, and developing medical offices and other primarily outpatient medical facilities. Previously he worked in investment banking and corporate finance, most recently with Robert W. Baird & Co.
The talk will be moderated by Scheller Professor of the Practice, Bill Todd (MGT'71), who had a 40-year career in healthcare and technology administration, including eight years at the helm of the Georgia Cancer Coalition. Bill has developed three courses on Healthcare Management, and has received numerous excellence in teaching awards.
Impact is a monthly series of meaningful, free and open conversations. The main goal of the series is to engage students, faculty, staff, and the broader community on topics that matter through discussions and presentations by leaders and entrepreneurs from all sectors. Past talks are accessible on the Institute for Leadership and Social Impact's YouTube page.
Lunch will be provided with registration.