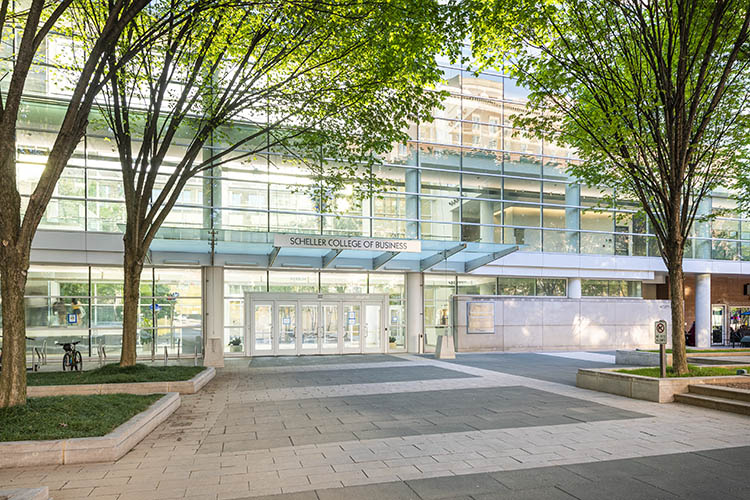 Women and Leadership: A Conversation with Carol Tomé, CEO of UPS
Details
Areas
Evening MBA
Full-time MBA
Executive MBA
This virtual discussion, held in honor of International Women's Day, provides an opportunity for community members to learn from Carol Tomé, the first woman CEO of UPS and one of only three women leading a Fortune 50 company. Learn about Ms. Tomé's leadership approach, the importance of diversity and inclusion, and her vision for the future in a conversation centered around: 
Carol's personal story: Why UPS? Why now?

Her leadership philosophy and approach to people empowerment 

The importance of diversity, equity and inclusion

Why a company must define and act on its purpose, including how UPS recently redefined its purpose statement

The role of the corporation in tackling major societal challenges, including UPS's role in vaccine delivery

Her vision for the future
Carol is the 12th CEO in the 113-year history of UPS. Before joining UPS, Carol served as Executive Vice President and Chief Financial Officer of The Home Depot, Inc., one of the world's largest retailers. She joined the company in 1995 as Vice President and Treasurer. Carol began her career as a commercial lender with United Bank of Denver (now Wells Fargo) and then spent several years as Director of Banking for the Johns-Mansville Corporation. Prior to joining The Home Depot, Carol was Vice President and Treasurer of Riverwood International Corporation.
The event will be held virtually on Thursday, March 4th from 12:00 to 1:00 p.m. ET. The event is free of cost and open to the public.