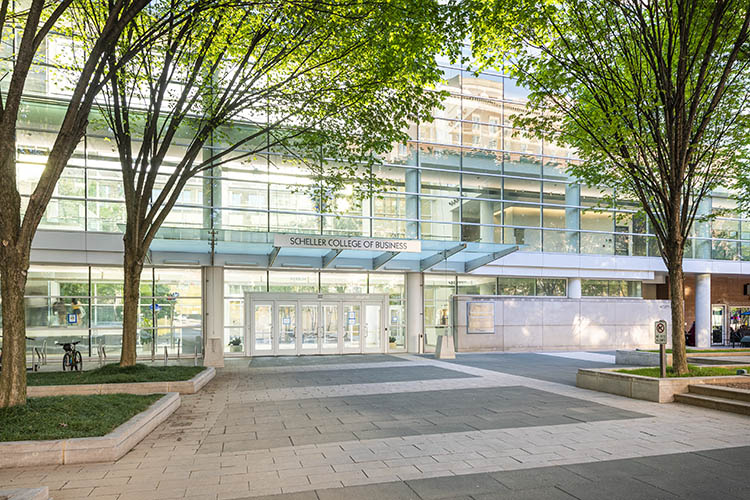 Impact Presents: Robin Manherz (MGT '93), EVP & COO for Customer Success, SAP
Details
Areas
ILSI
Evening MBA
Full-time MBA
Executive MBA
Join the event live - 10/27/2021, 5:00 PM
A seasoned business and technology executive with over 25 years of proven results globally, Robin Manherz serves as SAP's Executive Vice President and Chief Operating Officer for Customer Success, which spans all sales, service, and customer engagement functions worldwide. In this role, she has holistic responsibility for executing the end-to-end operating plan, driving accelerated customer satisfaction and business results through transformation and growth initiatives, as well as developing and implementing next generation business and operating models to maximize value for SAP's customers globally.
Since joining SAP in 2007, Robin has held an array of leadership positions with contributions and influence that have extended throughout the enterprise in key areas including capital allocation investment strategy and portfolio planning, industry value engineering, channel management, strategic planning and execution, sales operations, and finance. She previously served as SAP's Chief Performance Officer with accountability for operationalizing the company's strategy through industry-leading pricing practices and commercial models, simplification and optimization of core business processes along the value chain, transformation programs, and delivery of world-class experiences informed by SAP's customers, employees, products, and brand.
Robin was also Chief Operating Officer of SAP SuccessFactors, SAP's cloud-based human capital management (HCM) solution and has held roles in SAP Commercial Operations and Finance as well as Global Business Operations and Strategy for North America. Prior to SAP, Robin held professional and leadership positions at JDEdwards and QAD. She currently serves on the board of directors of Advantage Solutions, Inc.
Robin is deeply passionate about delivering the best outcomes in work and life through cultivating strong, inclusive workplaces, workforces, and communities. She graduated summa cum laude with a Bachelor of Science from the Georgia Institute of Technology.
Impact is a weekly series of meaningful conversations, free and open to all. The main goal of the series is to engage students, faculty, staff, and the wider community on topics that matter through conversations and presentations by leaders and entrepreneurs from all sectors. For the 2021-2022 school year our focus remains on social and racial justice, inclusive leadership, and diversity and equity. Past talks are accessible on the Institute for Leadership and Social Impact's YouTube page.