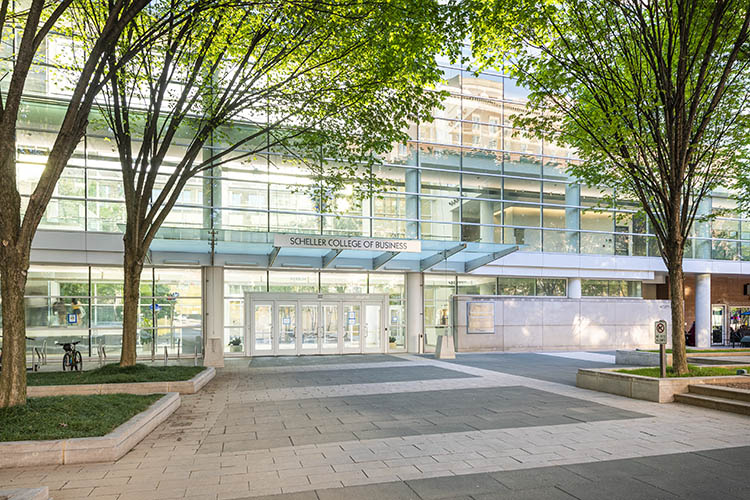 Impact Presents: Mike Lawings "Listen First Build Second"
Details
Areas
ILSI
Sustainability
Evening MBA
Full-time MBA
Executive MBA
Location
Scheller College of Business (In-person & Virtual)
800 West Peachtree St., NW
Atlanta, GA
Community members are invited to join the conversation in person at the Scheller College of Business in Room 200 or virtually through web conference on Wednesday, November 17 from 5:00 to 6:00 p.m. 
Virtual https://primetime.bluejeans.com/a2m/live-event/yewjdexq
Mike Lawings, Regional Director of Real Estate & Facilities for the Americas, leads a team focused on integrated facility management, stakeholder management, construction and project management for Microsoft facilities in North, Central, and South America.
Mike began his facility management career while serving as an Officer in the United States Marine Corps. He received a bachelor's degree in Political Science from Hampton University and later received a master's degree in Building Construction & Integrated Facility Management from the Georgia Institute of Technology 
Mike has over 25 years of expansive experience leading and innovating corporate real estate organizations in various business sectors at Ericsson, Blue Cross Blue Shield, Anthem and SunTrust.
Mike values the ability to connect corporate real estate with community engagement, building trust, and celebrating others. His dedication to his team is demonstrated through his passion for learning and gaining new perspectives. Mike's contagious enthusiasm for developing his teams' skills, strengths, and engaging with the communities, sets the stage for his innovative and transformative approach to the corporate real estate industry.
Impact is a weekly series of meaningful conversations, free and open to all. The main goal of the series is to engage students, faculty, staff, and the wider community on topics that matter through conversations and presentations by leaders and entrepreneurs from all sectors. For the 2021-2022 school year our focus remains on social and racial justice, inclusive leadership, and diversity and equity. Past talks are accessible on the Institute for Leadership and Social Impact's YouTube page.
The Ray C. Anderson Center for Sustainable Business was founded in 2013 to act as a catalyst and connector, bringing together students, research faculty, companies, and entrepreneurs to create an environment where business-driven solutions to sustainability challenges can take shape and thrive. In all, Scheller provides students unparalleled breadth in environmental sustainability, ethics, corporate social responsibility, social entrepreneurship, and values-based leadership.
RELATED LINKS