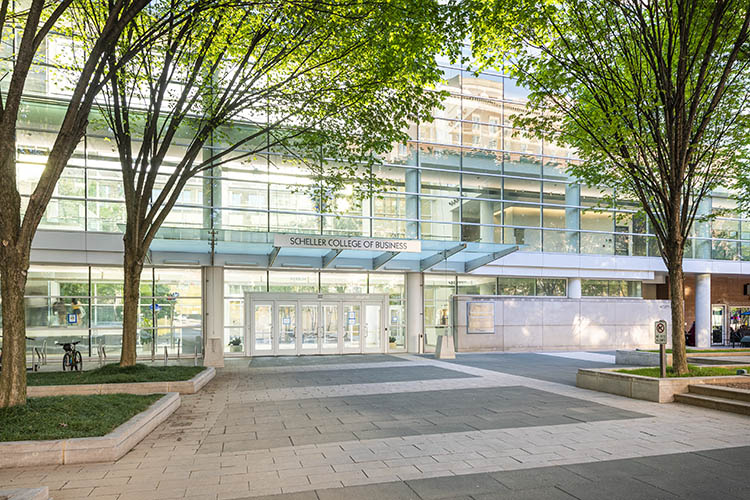 Impact Presents: Annie Walker
Details
Areas
ILSI
Evening MBA
Full-time MBA
Executive MBA
Join the event live - 10/6/2021, 5:00 PM
Annie Walker currently serves as the Senior Vice President of Apparel Merchandise Operations for Walmart US. Annie started her career with Walmart in 2002 as an Industrial Engineer. After spending two years with the Stores Engineering team, she supported the replenishment division in several capacities. Annie's latest role in replenishment was serving as Senior Director of Replenishment for the General Merchandise division. In 2012, Annie transitioned from Replenishment to Vice President for Merchandise Execution responsible for developing and implementing strategies that support and drive the merchant strategy through to store execution. From 2015-2019, Annie led the Over the Counter team as VP DMM.
Annie has a Bachelor of Science in Industrial and Systems Engineering from Georgia Institute of Technology in Atlanta, Georgia. She also currently serves on the Georgia Tech Advisory Board to the President at Georgia Tech. Annie also currently serves as the Chair for the Walmart Women's Officer Caucus. Annie was a founding member of the WE Women's Organization in the Health and Wellness Industry. Annie lives in Bentonville with her husband Jacob, son Ethan, and daughter Ellen.
Impact is a weekly series of meaningful conversations, free and open to all. The main goal of the series is to engage students, faculty, staff, and the wider community on topics that matter through conversations and presentations by leaders and entrepreneurs from all sectors. For the 2021-2022 school year our focus remains on social and racial justice, inclusive leadership, and diversity and equity. Past talks are accessible on the Institute for Leadership and Social Impact's YouTube page.