Recognizing Georgia Tech Scheller College of Business's significant strides and achievements of this past year and the blueprint we have developed for the future, it is with a tremendous sense of pride and gratitude that I provide this update.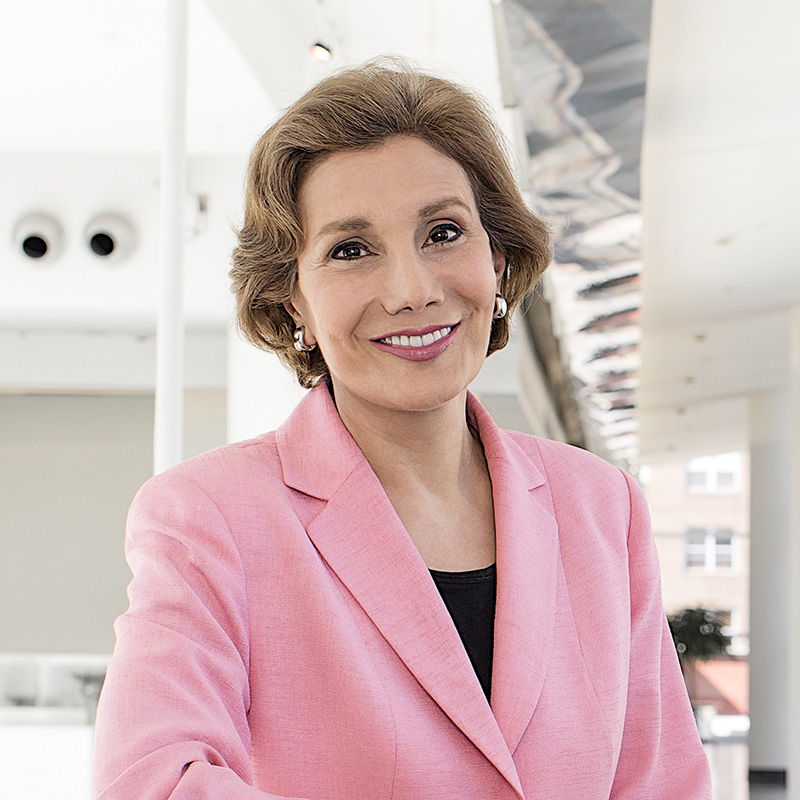 I am proud of the contributions we have made and will continue to make in Atlanta, the Southeast and globally, by developing leadership talent for today and the future.  Our recent successes could not have been accomplished without brilliant students; world-class faculty, fully engaged staff and alumni; a remarkable Dean's Advisory Board; and wholly committed corporate and external partners. A sincere thank you to all.
To be successful, business education must navigate both (i) the powerful disruptive forces of technological and digital innovation, and (ii) seismic shifts in the business landscape. In both areas, Scheller College of Business has the unique competitive advantage of being an integral College within Georgia Institute of Technology, the world-renowned technological research university and a formidable corporate and entrepreneurial ecosystem. This advantage stations us squarely at the intersection of business and technology and allows us to continue to achieve extraordinary results in advancing our strategic goals and initiatives.
Indeed, our innovative academics and a focused, interdisciplinary approach to solving complex business problems has caught the attention of corporations and start-ups alike as they seek talent of the future. Below are a few snippets of some key areas tied to our strategic 2020 vision with additional details including a general timeline in my report.
Our academic and research accomplishments, along with strong alumni support, community engagement and innovative executive education, continue to increase our impact on current and future business leaders.
Notwithstanding our recent successes, there still is much to accomplish. With a solid, well-tested strategy, it is now critical for us to increase our focus on attracting financial resources, further engage alumni and expand our corporate and external partnerships. As we compete with other top business schools, it is imperative that we attract and retain top tier faculty and increase the number of fellowships and scholarships to recruit diverse and exceptional students. Moreover, in an increasingly technological environment, we must remain nimble and continue to innovate in business education.
There is much to be done and we welcome your interest, feedback and partnership as Scheller College works to successfully transform business education with cutting-edge research and in developing principled leaders with the unique capability of seamlessly co-mastering business and technology.
Sincerely,
Maryam Alavi
Dean
Stephen P. Zelnak Jr. Chair and Professor, ITM