It is with great pride that I present to you the Georgia Tech Scheller College of Business Dean's Report for 2019 - 2020.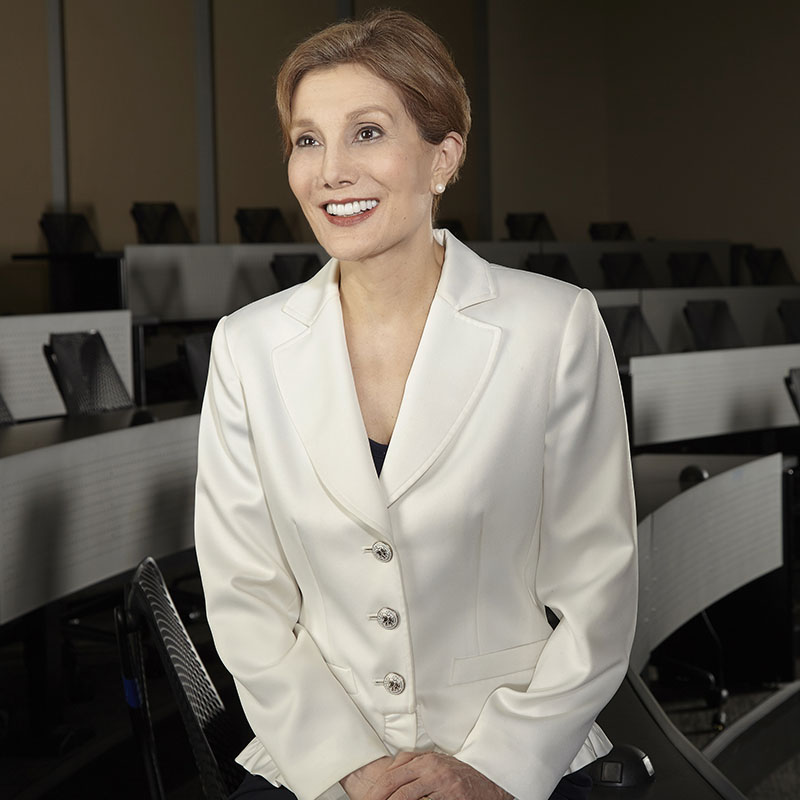 This last year has been extraordinary in so many ways. It started out 'business as usual' in many regards, but ended as anything but. In March, we were confronted by a global pandemic that put into motion an emergency response that has fundamentally changed the ways we teach, learn, and work. Our graduates, for the first time ever, received their diplomas virtually.

Scheller College community members directed their knowledge and efforts to finding solutions in the pandemic, including transforming technological innovations into useful products and services in the areas of public health and economic recovery, generating thought leadership on building resilience in virtual environments, and even creating an online platform to deliver letters of support and encouragement to frontline healthcare workers.

This year not only brought Covid-19, but also a global reckoning over racial inequality and injustice. Scheller College took action to further enhance its efforts in the areas of diversity, equity, and inclusion, including providing antiracism resources to educate our community, hosting conversations about racism and social justice, organizing the Scheller College Diversity & Inclusion Council, and gaining representation in the Institute Diversity & Inclusion Fellows program. This is only the start of our commitment to transformative action and progress.

And through global disruptions and upheavals, Scheller College has continued to be recognized for its ability to educate inclusive, principled business leaders who thrive in a changing, tech-driven world.

It is an honor to serve Scheller College, Georgia Tech, and our students, faculty, staff, and alumni. With each hurdle that has been presented this year, my deep and abiding sense of awe at the resiliency of our community grows. I have no doubt that with each new challenge and opportunity that presents itself, Scheller will triumph.
Sincerely,
Dean Maryam Alavi
Stephen P. Zelnak, Jr., Dean's Chair
and Professor of IT Management