I'm proud to present to you the Dean's Report for 2022 – 2023.
As interim dean, I want to first acknowledge the work of our former dean, Maryam Alavi, who led the College for nine years. Her focus on cultivating excellence in our programs and supporting Scheller faculty and staff will have an enduring impact on our College. I also look forward with optimism as we welcome our new dean, Anuj Mehrotra, on January 1. 
As I reflect on the last year, I'm grateful for the new milestones Scheller reached in reputation and impact. This past year has truly been one of change and growth.
As a community, we were proud to celebrate the groundbreaking of Tech Square Phase III, which will include Scheller Tower – a new, expanded home for our graduate offerings. Construction is slated to finish in 2025, with occupancy in 2026.
This past year, our rankings continued to rise. Our undergraduate program ranked top 20 in the nation for a third year in a row (U.S. News & World Report). Our Evening MBA program was recognized as No. 1 in the state (U.S. News & World Report) and the Jones MBA Career Center remained top five in the world for the sixth year in a row (The Financial Times). In addition, our undergraduate and MBA specialties in business analytics, information systems, operations, and supply chain were ranked top 10 in the nation (U.S. News & World Report). 
These rankings offer just one reflection of the caliber of our students, faculty, staff, alumni, and friends. In this year's report, we highlight stories of how our community members are driving innovation, inclusion, and progress. 
As you get a glimpse into these stories, you'll see that our students had an enthusiasm for going above and beyond their coursework through work with partners, entrepreneurial initiatives, opportunities abroad, and more. Faculty and staff were involved in several "firsts," not only in their work, research, and teaching, but in their ability to convene academic and business thought leaders through Scheller-born initiatives. Meanwhile, our alumni and friends continued to drive impact in every industry imaginable around the globe, all while maintaining close ties with our College.
We hope you enjoy this look back on our College's shared achievements, as we look forward to the future and all the good that will come as we continue our work together.
Sincerely,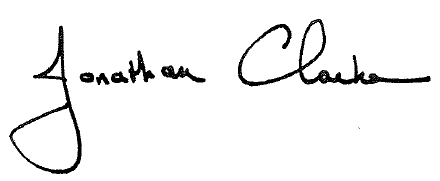 Jonathan Clarke
Dean (Interim)
Associate Professor of Finance
Access the 2022 - 2023 Dean's Report