The talented, driven, and well-prepared students in the Scheller College of Business offer enormous potential to Atlanta businesses and to corporations and communities around the globe. From undergraduate studies to MBA, PhD, and Executive programs, the Scheller College of Business provides students the opportunity to learn and work in a rigorous environment.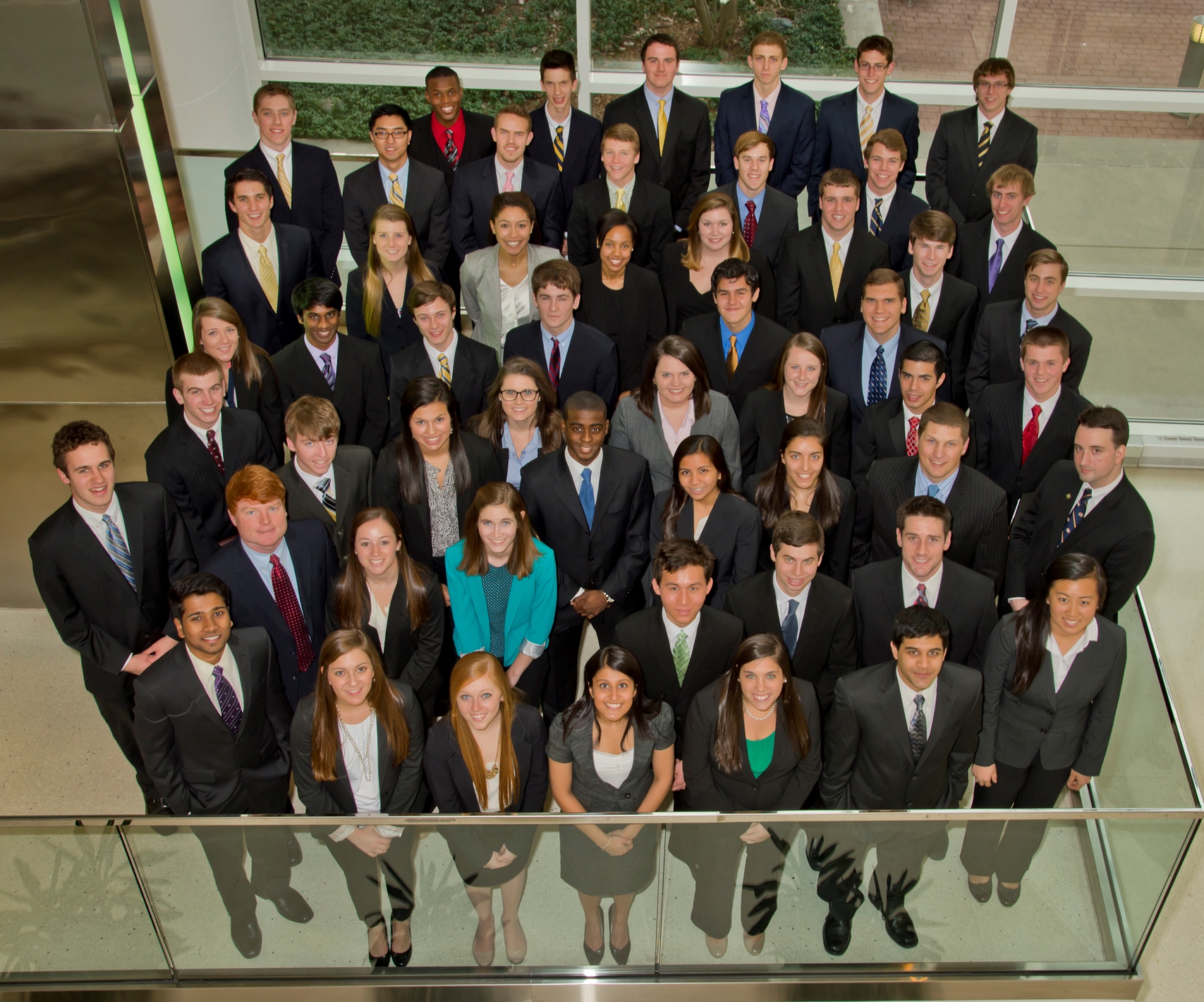 Private support for both undergraduate and graduate students helps provide the resources necessary to attract talented students to the Scheller College. Offering students every opportunity they need to succeed, including merit scholarships and fellowships to help cover the costs of their education, remains one of the most essential elements of Tech's mission.
(from $200 thousand)
The Scheller College's most prestigious scholarship program, the Dean's Scholarship Program, identifies, invests in, and develops students who have demonstrated distinction in both leadership and academics.  The Dean's Scholarship Program offers full or partial merit scholarships.  The college seeks to secure funding for 40 endowed Dean's Scholarships (37 funded; 3 available).
Learn more about the Dean's Scholarship


Need-based scholarship support (including G. Wayne Clough Tech Promise Scholarships) provides critical funds for qualified students who would otherwise be unable to finance their college education. A named scholarship endowment can be established at $25,000 with the income allocation pooled with other funds at this level to fund general need-based scholarships. Endowed need-based scholarships above the $100,000 level can be established as a named scholarship and have a student designated to that scholarship.
Named Dean's Graduate Fellowships
Support for graduate student fellowships, whether at the MBA or PhD level, enables the college to attract more of the finest academic talent to the graduate program. These students bring exemplary levels of scholarship to the college and their respective fields of study and research, and with fellowship support they become well prepared for their careers, whether as global business leaders or innovative teacher-scholars. The college seeks to secure funding for 20 endowed Dean's Fellowships for MBA students (9 funded; 11 available) and 10 endowed Dean's Fellowships for PhD students (2 funded; 8 available).
Study Abroad Scholarships and Fellowships
Scholarships and fellowships are awarded to provide our students with increased access to and participation in academic programs, business practices and cultural experiences outside the United States, a vital learning experience for our students preparing to compete in today's increasingly global marketplace. The college seeks to secure funding for 20 endowed Study Abroad Scholarships and Fellowships (14 funded; 6 available).