One of the most important questions to ask when considering your education is what you'll get out of it. A Georgia Tech education is an investment towards your future that is focused on results.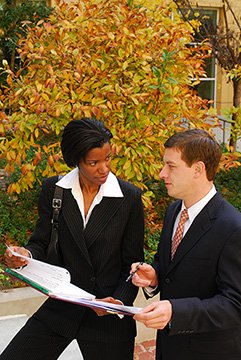 Our graduates get hired by top companies and exciting start-ups alike and many progress to the top echelons of major corporations.
Our career staff offers a comprehensive career development program to help both undergraduate and MBA students understand how to leverage their degree, internships, and other experiences to secure top job offers in the job market.
When you weigh the total cost of a Georgia Tech education against the expected return on investment, a business degree from Scheller ranks among the best in the nation (comparatively low tuition leading to high starting salaries).
Undergraduate Compensation Overview
#1 for annual return on investment.
The investment in a Tech degree yields 14.2% annually.
#3 public institution for ROI.
Investment in a Georgia Tech degree yields an average of $1.1 million over 30 years.
#1 "Best academic deal in America."
50 colleges based on return of tuition investment.
SmartMoney
35th ROI of full-time MBA.
Based on Full-time MBA return on investment.