This event occurred in the past.
When:
Tuesday, June 16
Program/presentation
-
Where:
Georgia Tech Scheller College of Business
A Panel Discussion with Scheller College MBA Alumni
 The Ray C. Anderson Center for Sustainable Business invites you to join a timely discussion between Scheller College of Business alumni. They will discuss what it means to integrate our personal values and champion causes while navigating our professional lives.
Panelists at the virtual event will include Naveed Ahmad, Lara Ferreira, and Elizabeth Schultz. All three speakers are former presidents of the Net Impact at Scheller College of Business – MBA chapter, which is dedicated to encouraging environmentally and socially responsible business practices.
Panelists will share their perspectives on the following topics:
How can we be true advocates for sustainability?

How can we be meaningful allies to social justice causes?

What does this work look like as we confront disruption and/or institutional failures?
Meeting URL
https://bluejeans.com/996265779
or
Dial-in: +1.408.419.1715
Meeting ID: 996 265 779#
Panelists: 
Naveed Ahmad (MBA '19) Advisor, Operational Planning – Customer Service, Southern California Edison 
Naveed Ahmad is currently an Operational Planning Advisor in customer service at Southern California Edison (SCE), Southern California's investor-owned utility serving approximately 5 million customers over 50 thousand square miles. He also serves as the President of EcoIQ, SCE's employee resource group (ERG) focused on environmental sustainability. At Scheller, Naveed was a TI:GER Fellow, Alumni Committee Chair, MBA Ambassador, and Co-President of Net Impact. He graduated from Scheller in May 2019. 
Lara Ferreira (MBA '18) Director, The Third Door
While at Scheller College, Lara served as co-president of Net Impact, facilitated the Board Fellows program, and was a member of the Entrepreneurship Club. She also held fellowships with the Global Social Venture Competition, Georgia Tech's Diversity and Inclusion Program, and Net Impact's national Racial Equity program. Today, Lara is director of The Third Door, a special events and live music venue in Marietta, and co-founder of Temperance Trailers, which serves the events industry across the Southeast.
Elizabeth Schultz (MBA '17) Senior Associate, ScottMadden, Inc. 
In addition to serving as the Net Impact chapter president at Scheller College, Elizabeth was also a member of Women in Business, and the Consulting Club. Under Elizabeth's leadership, the Net Impact chapter hosted a successful mini-conference, which brought together Atlanta professionals and students from across campus. Prior to B-school, Elizabeth worked as an industrial designer. She currently works for ScottMadden, a management consulting firm, where she holds leadership positions on the internal Diversity & Inclusion and Technology teams.
Moderator: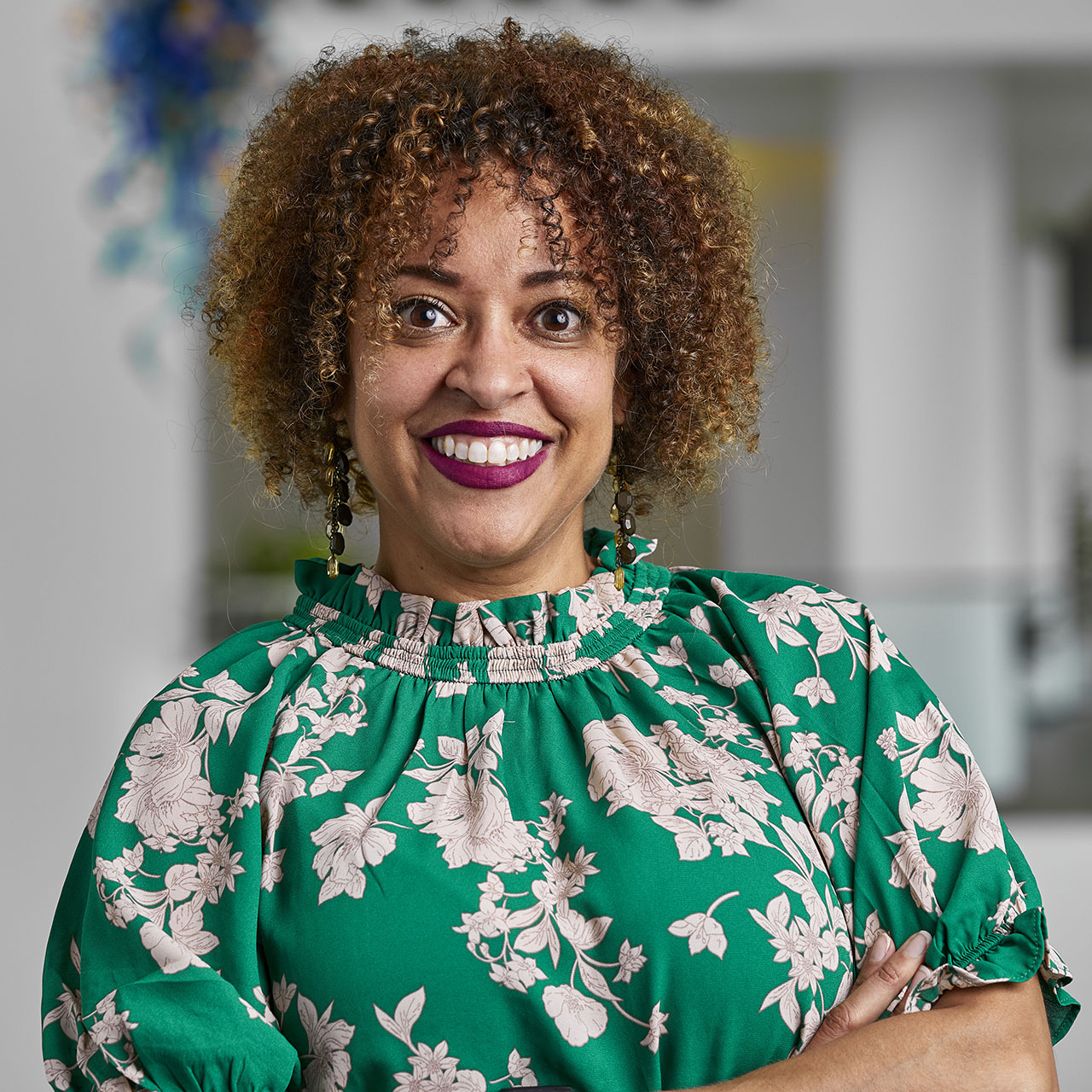 Arianna Robinson (MBA '18) Assistant Director – Business Operations, Scheller College of Business
Arianna executes, coordinates, and supports the Center's strategic projects, events, and ongoing programs and initiatives. She also manages the Center's finances, its marketing and communications strategy, and its team of graduate research and student assistants. Prior to joining Scheller College, she worked for the central office of a national non-profit organization focused on leadership development. She currently serves as advisor for two Scheller College MBA student groups: Blacks in Business and Net Impact.
—
Due to current distance-learning circumstances, this event will be hosted virtually. The virtual platform will be BlueJeans. Please see below for instructions to download this software and join the meeting.
---
The Ray C. Anderson Center for Sustainable Business was founded in 2013 to act as a catalyst and connector, bringing together students, research faculty, companies, and entrepreneurs to create an environment where business-driven solutions to sustainability challenges can take shape and thrive. In all, Scheller provides students unparalleled breadth in environmental sustainability, ethics, corporate social responsibility, social entrepreneurship, and values-based leadership.