This event occurred in the past.
When:
Wednesday, July 29
Program/presentation
-
Where:
Georgia Tech Scheller College of Business
A Panel Discussion with Scheller College MBA Alumnae
***CLICK "JOIN THE EVENT" below to go directly to the event on July 29
Systematic change is necessary if we are to realize racial equity and social justice. We often need help seeing how we can be effective advocates in the face of complex systems, policies, and institutions that perpetuate inequities. Join the Ray C. Anderson Center for Sustainable Business for a purposeful conversation on stepping up our levels of engagement—in conversation, in protest, and in advocacy.
Panelists at the virtual event will include three recent Scheller College alumni (all received their MBA in Spring 2020) who held leadership positions in student clubs whose missions are aligned with diversity and inclusion goals. Rachel Firstman served in Women in Business, Blais Hickey in Net Impact, and Shannell Smith in Blacks in Business.
The speakers will share their perspectives on the following topics:
What does it mean to be an "ally" in the fight for racial equity?

What challenges do we face in building solidarity among those who care about racial justice?

How do we motivate ourselves and others to do more?

How can we work together to create lasting change?
Join the Event
Panelists: 
Rachel Firstman (MBA '20, BSBA '16)
Prior to beginning the MBA program, Rachel worked first in investment banking for SunTrust then in pricing analytics for The Home Depot. While in the MBA program, Rachel served as the vice president of finance for the Women in Business student group. The proud "Double Jacket" will soon be joining E. & J. Gallo Winery in a full-time finance position.
After receiving her undergraduate degrees in Environmental Studies and Global Studies from the University of North Carolina – Chapel Hill, Blais worked for five years at Atlanta Track Club. At Scheller College, Blais served as president of the Net Impact – MBA Chapter and earned a Certificate in Sustainable Energy and Environmental Management from the School of Public Policy. The running, cycling, and hiking enthusiast recently joined Nike's Global Operations Team.
Shannell began her career in customer service and account management in the utilities industry. She decided to pursue her MBA to help her pivot toward her passion for creating more positive relationships between brands and overlooked, underrepresented, and exploited communities. At Scheller College, she served as president of Blacks in Business. Shannell, who is now associate brand manager at E. & J. Gallo Winery, recently founded a collective aimed at creating economic equity for Black America.
Moderator: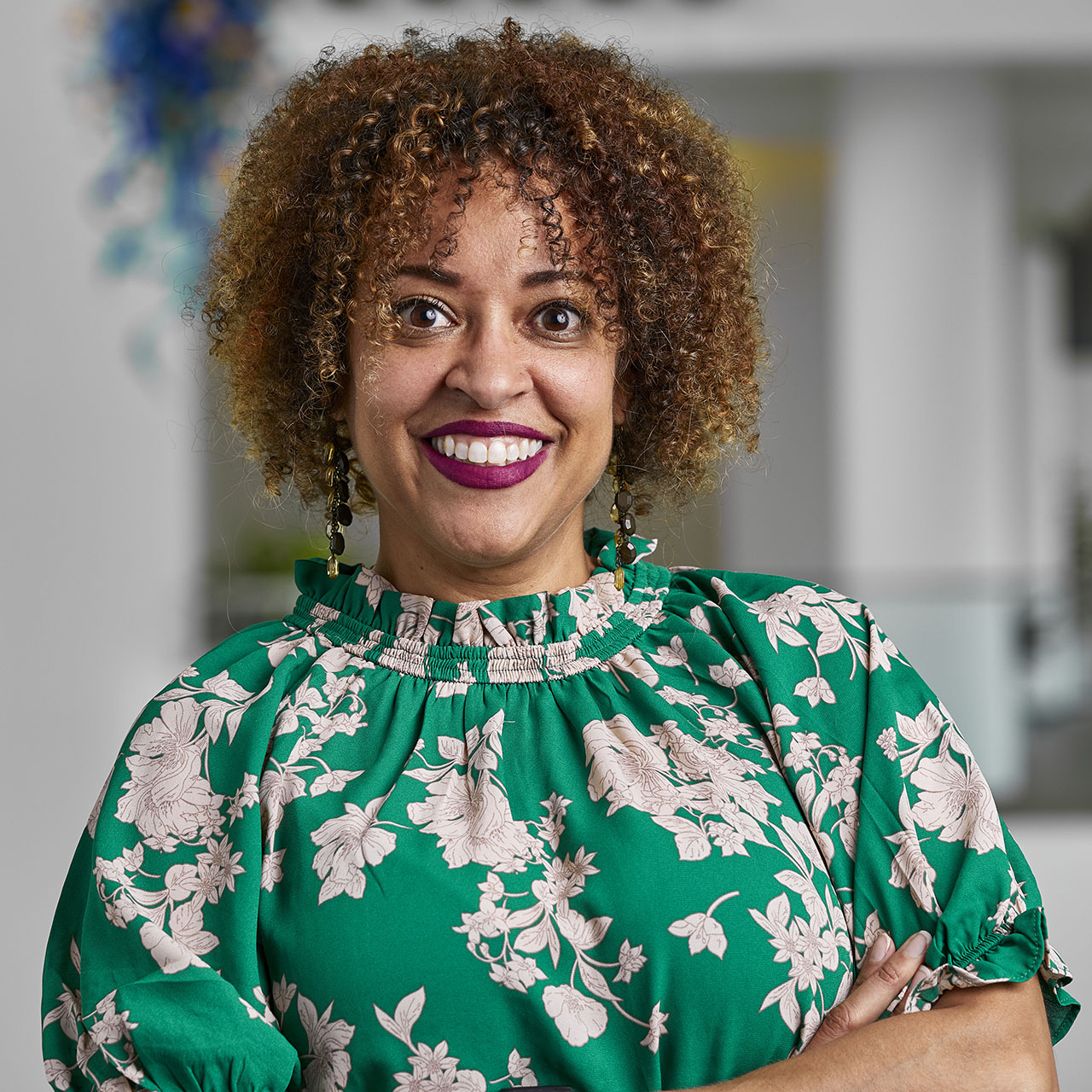 Arianna Robinson (MBA '18) Assistant Director – Business Operations, Scheller College of Business
Arianna executes, coordinates, and supports the Center's strategic projects, events, and ongoing programs and initiatives. She also manages the Center's finances, its marketing and communications strategy, and its team of graduate research and student assistants. Prior to joining Scheller College, she worked for the central office of a national non-profit organization focused on leadership development. She currently serves as advisor for two Scheller College MBA student groups: Blacks in Business and Net Impact.
—
Due to current distance-learning circumstances, this event will be hosted virtually. The virtual platform will be BlueJeans. Please see below for instructions to download this software and join the meeting.
---
The Ray C. Anderson Center for Sustainable Business was founded in 2013 to act as a catalyst and connector, bringing together students, research faculty, companies, and entrepreneurs to create an environment where business-driven solutions to sustainability challenges can take shape and thrive. In all, Scheller provides students unparalleled breadth in environmental sustainability, ethics, corporate social responsibility, social entrepreneurship, and values-based leadership.