This event occurred in the past.
When:
Thursday, April 5
Program/presentation
-
Where:
Scheller College of Business
800 West Peachtree St NW
Atlanta, GA 30308
Room 316

Future Leaders: Prioritizing and Embracing Diversity and Inclusion
Find out why leading companies are intensifying efforts to ensure leaders embody and embrace the power of differences in order to increase performance and drive innovation. Successes and lessons-learned will be shared to help all aspiring leaders.
Details
Thursday, April 5, 2018
11:00am -12:30pm
Audience
GA Tech Scheller College of Business students, faculty and staff.
Alumni & friends of Scheller College of Business and GT community welcome.
Moderator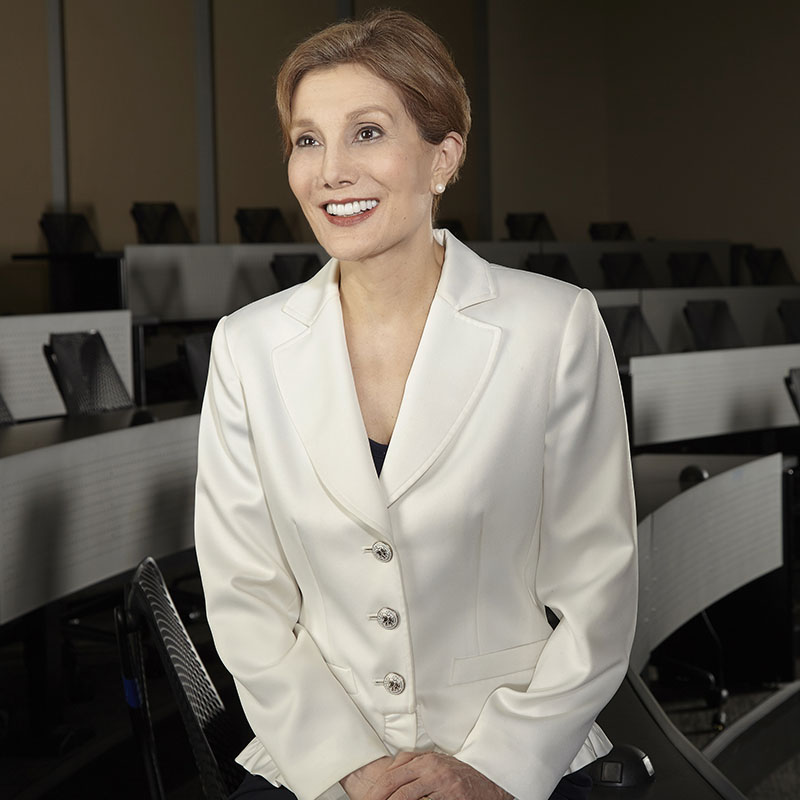 Maryam Alavi
Dean and Professor
Scheller College of Business
View Profile


Andrew Davis

Global Chief Diversity & Inclusion Officer
The Coca-Cola Company
Andrew R. Davis is the Global Chief Diversity & Inclusion Officer for The Coca-Cola Company (TCCC), based in Atlanta. In his role, Andrew is responsible for leading the company's Global Diversity and Inclusion Center of Excellence, as well as the Workplace Fairness function, creating an environment that promotes fairness, respect and appreciation of the similarities and differences for the company's 700,000 system employees in more than 200 countries.
Davis joined TCCC in October 2007 as the Human Resources (HR) Group Director, supporting the Food Service On-Premise sales team for the North America division. In 2010, Davis was appointed Vice President of HR for the enabling functions of Coca-Cola Refreshments, a division of TCCC, leading integration, culture and transformation work for the company-owned bottler. In 2015, he was assigned to the Southeast Asia region under the Bottling Investment Division of TCCC, stationed in Phnom Penh, Cambodia and supported HR capability development for five countries in the region. Prior to joining the Company, Davis was employed with The Home Depot, where he provided HR leadership and consulting services to several Corporate Center functions. Throughout his career, Davis has held several key positions of increasing responsibility at Yum Brands, Black Entertainment Television and Best Buy.
Davis received his Bachelors of Science in Organizational Management from Washington Adventist University in Takoma Park, Maryland and his MBA from Emory University Goizueta School of Business in Atlanta, Georgia.
---
Dr. Beatriz M. Rodriguez

Beatriz M. Rodriguez is the Chief Diversity Officer for The Home Depot, reporting directly to the EVP of U.S. Stores and Operations. In this role, she is responsible for developing enterprise-wide strategies and solutions that promote diversity and inclusion in the workforce, among vendors and suppliers, and within the community. Known for her out-of-the-box thinking, Rodriguez is a key influencer among her peers and senior leaders in recruiting, retaining and developing the Company's high performing workforce of more than 350,000 associates. The scope of her role also includes leading the supplier diversity strategy to ensure the identification and inclusion of diverse suppliers in the sourcing and procurement process.
Rodriguez joined The Home Depot in 2000 as an hourly store associate and has held positions of increased responsibility serving the Florida and California areas including store, district and regional human resources director. Prior to The Home Depot, Rodriguez worked with other retailers as well as the banking and agricultural import and export industries.
Rodriguez received her bachelor's degree in Marketing from the University of Puerto Rico. Later, she earned her MBA in Human Resources from Webster University and a Doctorate in Business Administration from Walden University.
---

Nancy Sykes

Nancy Sykes is Executive Vice President and Chief Human Resources Officer of Southern Company, providing direction to the overall enterprise of America's premier energy company.  Sykes is responsible for managing the human resources and labor relations function for Southern Company and all of its subsidiaries, which serve 9 million electric and gas utility customers across the country.  She also develops and implements human capital strategies to develop, engage and retain the current workforce and attract the workforce of the future.  Under her leadership, Southern Company was named one of America's Best Employers for 2017 by Forbes and one of DiversityInc's Top 50 Companies for Diversity for 2017. Southern Company also earned a perfect score on the Human Rights Campaign's 2017 Corporate Equality Index.
Sykes joined Southern Company from U.S. Steel, where she served as Vice President and Chief Human Resources Officer since 2015. There, she was responsible for all facets of the company's human resources organization, including employee development, talent management and acquisition, compensation and medical and health services. She joined U.S. Steel after spending more than five years with The Goodyear Tire and Rubber Company. Her last role at Goodyear was Vice President for Human Resources, Asia Pacific, with responsibility of all aspects of human resources for the company's Asia Pacific strategic business unit across 12 countries. Prior to Goodyear, she worked at General Electric for 20 years in a number of the GE industrial businesses.
A native of Binghamton, N.Y., Sykes graduated from Rochester Institute of Technology with a bachelor's degree in mechanical engineering. She is also a certified Six Sigma Black Belt.
Click here for an article featuring the 2017 'Future Leaders' panel