This event occurred in the past.
When:
Thursday, October 14
Program/presentation
-
Where:
Georgia Tech Scheller College of Business
"Business Model Innovation and Sustainable Development"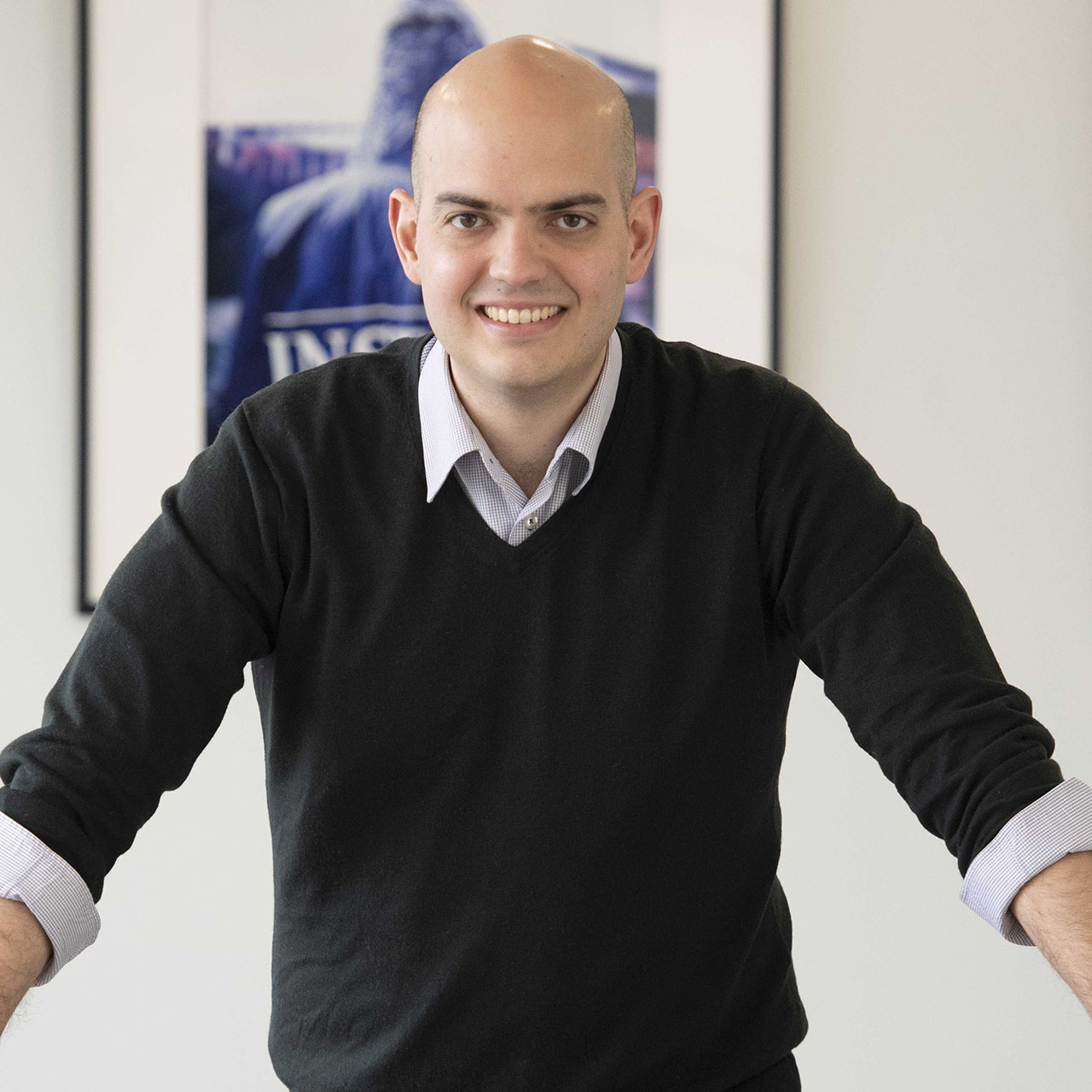 The Ray C. Anderson Center for Sustainable Business ("Center") invites you to the next talk in the Business, Environment, and Society Speaker Series. Andre Calmon, assistant professor in the Scheller College of Business, will present "Social Impact through Business Model Innovation." The event is open to the public.
Calmon will present findings from his research on how business model innovation can make a positive social impact and promote sustainable development. The examples may come from businesses operating in the far corners of the world, but the implications are relevant to businesses everywhere, including those working to make modern-day Atlanta more sustainable. Case studies draw from research on new business models that align social and business goals, such as an innovative production model that lifts (mostly women) artisans out of poverty in Kenya, rideshare ambulance services in India, and creative strategies for the last mile distribution of life-improving products (e.g., water purifiers and solar lanterns). The talk will shed light on opportunities for academics and entrepreneurs alike.
Questions that will be addressed include:
How can we design business models that leverage new technology that addresses the world's most challenging social and environmental issues?

How can operations management and business support international development while also being profitable?

What can we learn from innovations that are happening in some of the most challenging environments in the world?
Calmon's insights will be most helpful for social entrepreneurs hoping to make an impact in local communities and developing countries alike. Also, students can discover how others have used the tools learned in business school to create real world impact. Calmon will present his talk and take questions from the audience.
Andre Calmon's research involves using data, analytics, and mathematical modeling to address sustainability and efficiency issues in innovative business models. He also studies operations management challenges faced by companies in emerging markets. More generally, Andre's research investigates how organizations can innovate to generate positive social and environmental impact while increasing profits.
Andre's teaching is intertwined with his research and focuses on the relationship between operations management, business model innovation, and sustainability. Andre won the INSEAD MBA's Best Teacher Award and received INSEAD's "Dean's Commendation for Excellence in MBA Teaching" multiple times. In 2019, the sustainability pedagogical material that I have developed was awarded the Page Prize.
Andre obtained his Ph.D. in Operations Research from MIT. He also holds an M.Sc. in Electrical Engineering from the Universidade Estadual de Campinas (Unicamp) and a B.Sc. in Electrical Engineering from the Universidade de Brasília (UnB)  
---
The Ray C. Anderson Center for Sustainable Business was founded in 2013 to act as a catalyst and connector, bringing together students, research faculty, companies, and entrepreneurs to create an environment where business-driven solutions to sustainability challenges can take shape and thrive. In all, Scheller provides students unparalleled breadth in environmental sustainability, ethics, corporate social responsibility, social entrepreneurship, and values-based leadership.