Leadership & Staff
Beril Toktay, Faculty Director
Professor of Operations Management
Brady Family Chair
Scheller ADVANCE Professor
Since joining Scheller in 2005, Beril has been an active voice in sustainability. She has received several National Science Foundation grants to study sustainable business practices, teaches an MBA-level course on business strategies for sustainability, and is internationally known for her research on sustainable operations management, with a focus on socially responsible, environmentally friendly business practices. Beril led the Scheller's efforts to start the Ray C. Anderson Center for Sustainable Business, which she sees as a hub to bring together the business know-how of Scheller College with the technology know-how of the Georgia Tech community.
Read more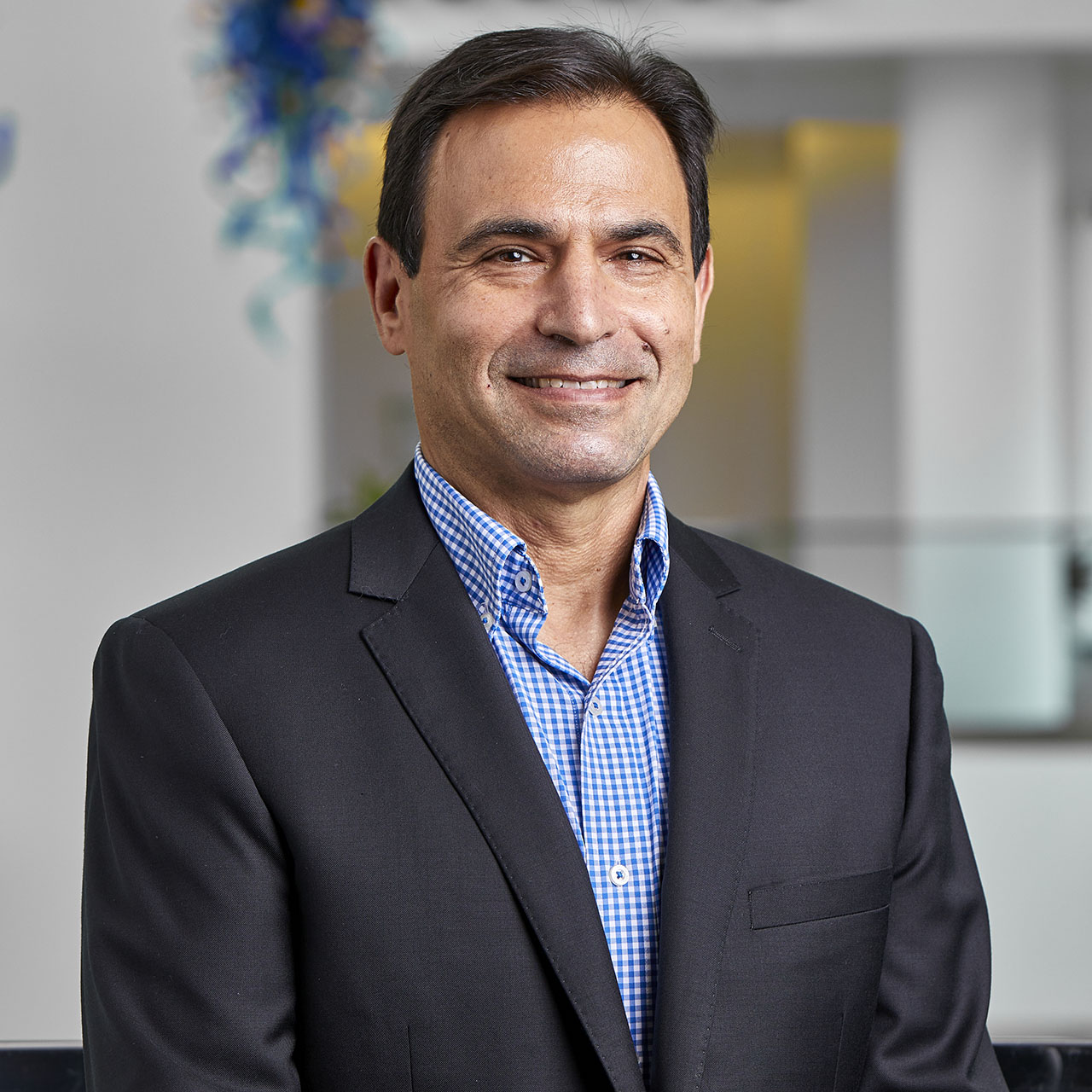 Michael Oxman, Managing Director
Professor of the Practice in Sustainable Business
Michael joined Scheller College in 2016 as the managing director of the Ray C. Anderson Center for Sustainable Business where he teaches business sustainability courses and oversees industry outreach, partnerships, and educational initiatives.  Prior to joining Scheller College, Michael spent over twenty five years working at the intersection of international business, sustainability, and risk management including serving in leadership roles at Acorn International LLC and Business for Social Responsibility (BSR).  In these roles, he advised a broad range of international energy and mining companies on local content, social impact/performance, reporting, strategy, and human rights topics.  Michael has also worked for Chevron, Price Waterhouse, and the Overseas Private Investment Corporation (OPIC) in risk management, financial/fiscal analysis, and in strategic planning functions. 
Michael has an MBA from Rice University, an MIA from Columbia's School of International and Public Affairs (SIPA), and a B.A. from Trinity College in Russian Area Studies.  He is also an active member of the Society of Petroleum Engineers (SPE) Sustainable Development Technical Section.
Arianna Robinson, Program and Operations Manager
Arianna joined the Scheller College of Business as a program support coordinator for the Ray C. Anderson Center for Sustainable Business in 2014. In her current role as program and operations manager her primary responsibilities include execution, coordination, and/or support of Center strategic projects, events and ongoing programs and initiatives, coordination of graduate research and student assistants, and financial management of the Center.
Arianna received her BBA in Managerial Sciences from Georgia State University. Most recently she was with the central office of a national nonprofit organization focused on leadership development.
Kjersti Lukens, Program Support Coordinator

Kjersti joined the Ray C. Anderson Center for Sustainable Business staff in Spring 2017. Her role includes general office administration, event management and assisting in program and student engagement initiatives. Prior to joining the Center, Kjersti worked in the Institute for Leadership and Entrepreneurship at Georgia Tech and two years in the AmeriCorps VISTA program.
Kjersti received her Undergraduate Degree in Community Health Education from the University of Wisconsin- La Crosse, and her Master's in Public Administration from Georgia State University.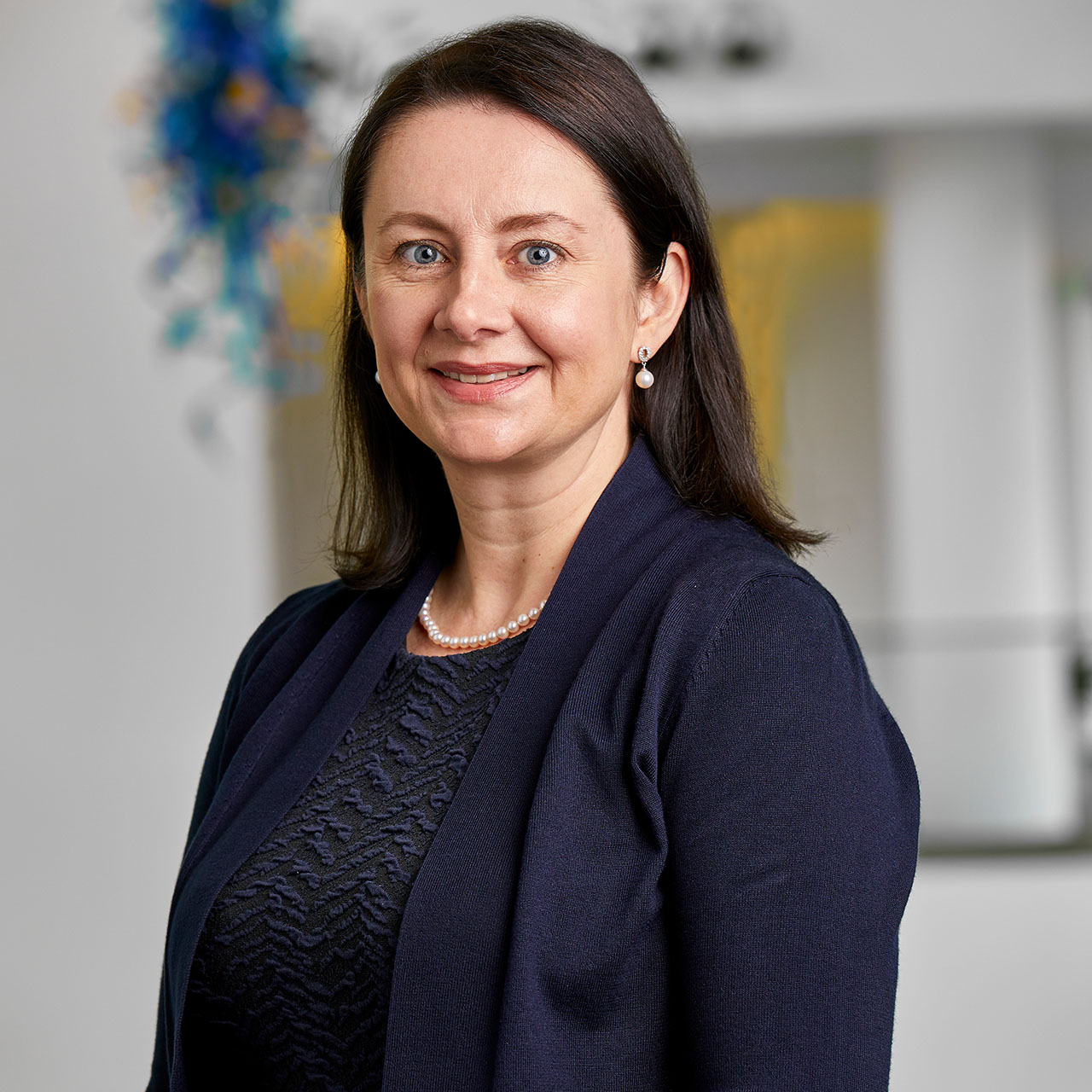 Jennifer Holley Lux, Writer/Editor
Jennifer, who joined Scheller College of Business in 2016, brings over 20 years of experience in communications to the Ray C. Anderson Center for Sustainable Business. She interprets high-level research for a broader audience; supports faculty, staff, and students with multimodal communications projects; and brings to life the stories behind those practitioners and academics involved in today's most cutting-edge work in sustainable business.
Jennifer is the author of a book of poetry, White Portals (Press 53, 2018). She is a member of the Board of Directors of the Metropolitan Atlanta Alumni Association of Phi Beta Kappa. Jennifer was educated at Fairfield University (BA in English); St. Hilda's College, Oxford University; The School of the Art Institute of Chicago (MFA in Writing); and the University of Connecticut (PhD in English). 
David Eady, Industry Engagement Manager Sr.
David joined Georgia Tech in 2018 as an industry engagement manager Sr., a co-appointment for the Ray C. Anderson Center for Sustainable Business at the Scheller College of Business and the Center for Serve-Learn-Sustain in the Office of Undergraduate Education. In this role, he will expand and deepen relationships with the business sector to advance strategic objectives within the university and the two centers. Prior to joining the Centers, David spent over 23 years leading sustainability initiatives and facilitating stakeholder engagements through various professional and civic roles. He started his career as a community organizer working on environmental and public health challenges in low-income, minority, and coastal communities in Georgia and the southeast. After graduate school, he became a fellow with the Army Environmental Policy Institute, based at Georgia Tech, and later joined the research faculty in Georgia Tech's School of Public Policy, before working in management consulting for the last 14 years.
David has an MS in Urban Studies, concentrated in community planning and development, from Georgia State University, and a BA in philosophy, focused on environmental ethics, with additional studies in sociology, from the University of Georgia.
Read more
Courtney Lasker, Communications Officer
As Communications Officer for the Ray C. Anderson Center for Sustainable Business, Courtney promotes Scheller College sustainability research and innovation to companies, business leaders, and the community. Prior to joining the team in December 2018, Courtney managed marketing at a rapidly-growing technology company in Atlanta, launching a new help desk software for educators. Before that, she worked in public affairs at Walt Disney World Resort for seven years, where she maintained the magic behind the scenes with operational announcements, special event promotions, and crisis communications. Courtney began her career in higher education as a Resident Naturalist in the Monteverde cloud forest of Costa Rica.
Courtney holds two bachelor degrees from the University of Georgia—one in Public Relations from Grady College of Journalism and Mass Communications and the second in Spanish from Franklin College of Arts & Sciences.
Read more
History
The Center, launched in 2013 as the Center for Business Strategies for Sustainability, focuses on conducting high-impact research, educating tomorrow's business leaders, and partnering with industry to accelerate the development and adoption of sustainable business practices.
In January 2015, after receiving a $5 million commitment from the Ray C. Anderson Foundation, the Center was renamed to honor Ray Anderson's legacy and is now known as the Ray C. Anderson Center for Sustainable Business.
Founding Supporters
The Ray C. Anderson Foundation
The Ray C. Anderson Foundation is a not-for-profit organization dedicated to creating a brighter, more sustainable world by funding innovative projects that harmonize society, business, and the environment for both the present and future generations. The Foundation was created in honor of the late Ray C. Anderson (1934-2011), founder of Interface, Inc. During his time at Interface, Ray turned the traditional "take/make/waste" industrial system on its head, championing the notion of businesses doing well by doing good. Through its grantmaking, the Foundation continues to support these values.
View Ray C. Anderson Foundation Video
Carrying Ray C. Anderson's Legacy Forward
In his will, Ray Anderson left instructions for the majority of his estate to go to the Ray C. Anderson Foundation. He did not, however, leave instructions on what he wanted the Foundation to do. That task was left to his family, who would immerse themselves in the world of sustainability—much like Ray had years earlier—to figure out how best to continue his legacy.
Those taking the lead as the Foundation's Board of Trustees were his wife, Pat Anderson, and his two daughters, Mary Anne Anderson Lanier and Harriet Anderson Langford. Subsequently, the Trustees hired John Anderson Lanier, Ray's grandson, to be the Director of the Foundation.
"After he died, we came to the realization that we had a lot of work to do," recalls John. "There were no instructions on what to do, so we as a family had to decide exactly how to run the Foundation."
Their first step was to pull together a group of stakeholders—business people and members of his sustainability "dream team" at Interface—to talk about what Ray would have wanted. "We knew we could never fill our father's shoes," says Mary Anne, "but we wanted to continue his legacy." With these stakeholders' guidance, the Foundation emerged with a vision and mission true to Ray's values.
We need students to understand that the old economic system, which assumes resources are unlimited, is broken.
We need students to understand that the old economic system, which assumes resources are unlimited, is broken.
Serendipitously, just as the Foundation was hitting its stride, Professor Beril Toktay at the Scheller College of Business was thinking about ways to capitalize on all of the sustainability know-how within the College and across the Institute. The Center for Business Strategies for Sustainability was a natural fit for the Foundation, primarily because of the importance of making a business case for sustainability.
"We need students to understand that the old economic system, which assumes resources are unlimited, is broken," said Mary Anne. And just the way Ray reengineered Interface, "business leaders of the future will need to find ways to turn waste from one process into the food source for another," explained Harriet.
The ultimate goal of the Foundation is to create more Ray Andersons. "If we could do that," said Harriet, "it would be fabulous."
Kendeda Fund
The Kendeda Fund is a charitable giving program dedicated to exploring how people can relate to one another and to the planet more mindfully and use resources equitably. Specifically, it is committed to examining two of the critical questions confronting humanity: How do we live within the limits of the natural world in ways that promote community, equity, and health? And how do we redefine prosperity so that it leads to deeper contentment in our lives?
Reasons for Giving — Inside the Kendeda Fund
The Kendeda Fund is a private foundation established by an anonymous donor who cares deeply about people, the planet, and the future. Although the Fund generally keeps a low profile by design, its financial advisor, Barry Berlin, spoke to us about the donor and why she chose to support the Center.
What are some of the projects supported by the Kendeda Fund?
About 75% of our giving goes to promoting greater environmental sustainability. The donor likes to say that our approach is vertically integrated. That is, the Fund aims to shape opinion through broad education and advocacy mediums.
How do you accomplish this?
The Fund supports projects that approach sustainability creatively. So, for example, the Fund is a big supporter of the national parks, with the idea that if more people experience national parks they will have a better appreciation for the environment. In a completely different realm, the Fund does a lot of work through the built environment, supporting organizations like Grants to Green in Atlanta and the Better Building Challenge, a project of the U.S. Department of Energy that supports commercial and industrial building owners with technical assistance for improving energy efficiency.
Why did you choose to support the Center for Business Strategies for Sustainability?
Very few business schools are able to marry business with science/engineering. With so much science and engineering at Georgia Tech, Scheller seemed like the ideal place to bring those two sides together. Right now it's a Center, but who knows, maybe sustainability will become a minor, then a major. Ultimately, the donor wants leaders of the green technology movement to have a better business background, because, as the saying goes, the green wave finally reaches shore when the other "green" has a major effect.